Did you know that 53% of singles feel anxious before going on a first date? If you're one of them, don't worry, you're not alone.
In this guide, I'll share practical tips and insights to help you ensure safety, overcome anxiety, and create meaningful connections through storytelling on your first dates.
From choosing safe meeting places to managing nerves, we'll tackle it all. Let's dive in and make your first dates successful and enjoyable experiences.
Key Takeaways
Prioritize safety by meeting in crowded places and choosing safe meeting places
Seek professional help for anxiety to address and manage dating anxiety
Share interesting stories to enhance the dating experience and build trust
Consume alcohol moderately, inform someone you trust, and have an exit strategy for personal safety.
Safety Tips
I always prioritize safety on first dates and follow safety tips such as meeting in crowded places, consuming alcohol moderately, and ensuring personal safety.
Meeting in crowded places not only provides a sense of security, but also reduces the chances of any potential harm. It allows for a more public and open environment, where you can easily seek help if needed.
Consuming alcohol moderately is important to maintain clear judgment and awareness of your surroundings. It is crucial to prioritize personal safety by informing someone you trust about your plans, sharing your location, and having an exit strategy in case of any discomfort.
By following these safety tips, you can create a secure and enjoyable environment for your first date. Remember, your safety should always be your top priority.
Overcoming Anxiety
One effective way to address and manage dating anxiety is by seeking professional help. It can be incredibly helpful to talk to a therapist or counselor who specializes in anxiety and relationships. They can provide you with the tools and techniques to overcome your anxiety and build your confidence in dating situations.
Additionally, they can help you identify any underlying issues that may be contributing to your anxiety and work with you to develop strategies for managing them. Remember, seeking professional help is not a sign of weakness, but rather a courageous step towards taking control of your dating life.
With their guidance and support, you can learn to navigate the dating world with greater ease and enjoyment.
Importance of Stories
Learning how to share interesting stories can enhance the dating experience. When you share stories that captivate your date's attention, it creates a deeper connection and helps to alleviate anxiety.
Interesting stories can be about your hobbies, experiences, or adventures. They provide a glimpse into your life and allow your date to get to know you better. It's essential to be authentic and genuine when sharing these stories, as it helps build trust and rapport.
Additionally, interesting stories can serve as icebreakers, sparking meaningful conversations and keeping the date engaging. Remember, everyone loves a good story, so don't be afraid to share yours. It's a simple yet powerful way to make your first date more enjoyable and memorable.
Frequently Asked Questions
How can I ensure my personal safety on a first date without meeting in crowded places?
To ensure personal safety on a first date without meeting in crowded places, I recommend taking a few precautions. Share your location with a trusted friend, choose a well-lit public venue, and trust your instincts. It's important to prioritize your safety at all times.
What are some specific techniques or strategies for overcoming dating anxiety?
One technique for overcoming dating anxiety is to challenge negative thoughts and replace them with positive ones. Deep breathing exercises can also help calm nerves. Seeking support from friends or professionals can provide additional guidance and reassurance.
Are there any potential risks or drawbacks to seeking professional help for dating anxiety?
There can be potential risks or drawbacks to seeking professional help for dating anxiety, such as financial costs or a lack of immediate results. However, the benefits of receiving expert guidance and support often outweigh these potential drawbacks.
How can I make my personal stories more interesting and engaging to share on a first date?
On a first date, I find that sharing personal stories can be like adding spices to a dish – it adds flavor and keeps the conversation interesting. I make my stories engaging by using descriptive language and emphasizing the emotions involved.
Are there any long-term benefits or advantages to overcoming dating anxiety?
Overcoming dating anxiety can have long-term benefits and advantages. It allows you to build confidence, improve social skills, and increase your chances of finding a compatible partner. It opens up opportunities for meaningful connections and enriches your overall dating experience.
Conclusion
In conclusion, safety should always be your top priority when going on a first date. Just like a lighthouse guiding ships through stormy seas, following safety tips can ensure a smooth and secure experience.
Overcoming anxiety is also crucial, like spreading your wings and soaring above your fears. Seek professional help if needed, like a compass guiding you towards calm waters.
Lastly, stories are like colorful fireworks that light up the night sky, creating a connection and making your date unforgettable. So go forth, be safe, confident, and share your stories to have a successful first date journey!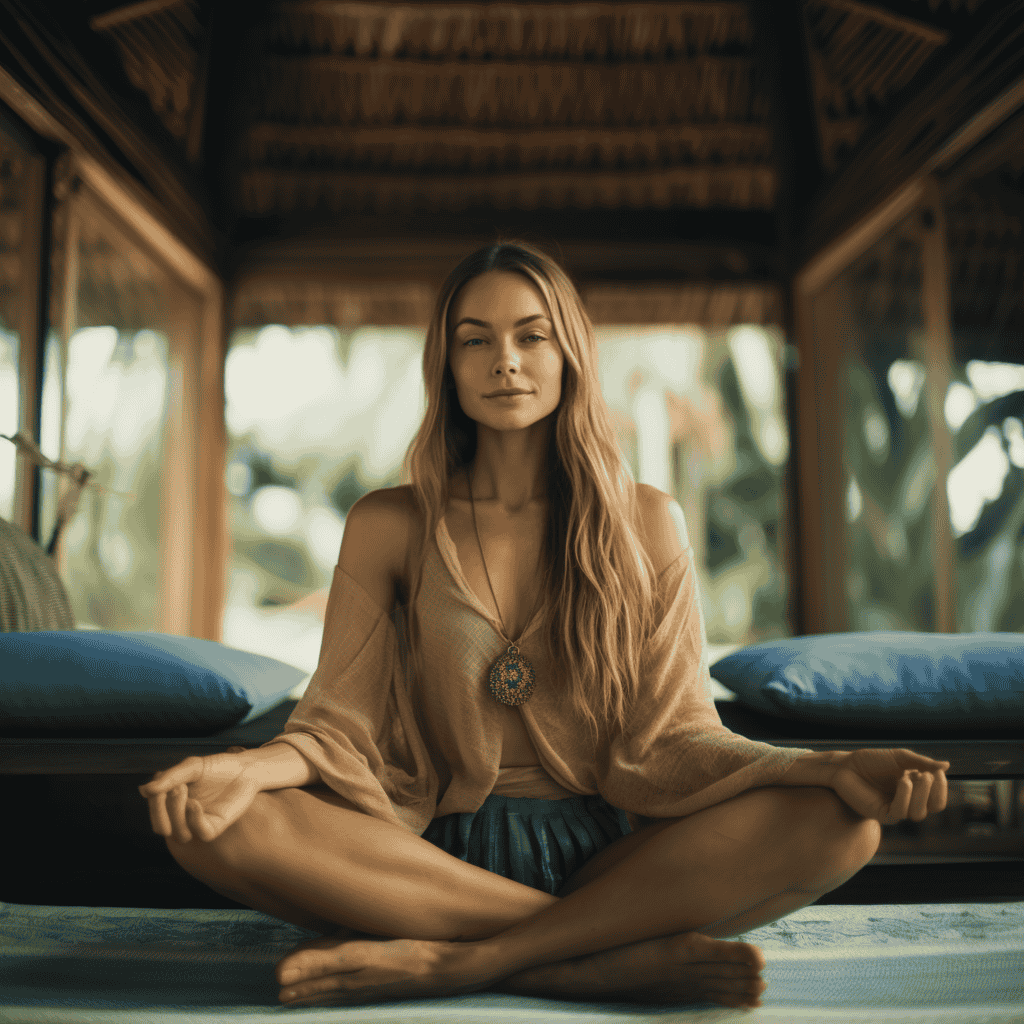 Meet Kiran, the guiding light of wisdom behind the empowering content at OurMindAndBody.com. As a talented and compassionate writer, Kiran weaves words with grace and insight, sharing profound knowledge and practical advice to inspire positive transformations in the lives of readers.
With a background in psychology and a deep-rooted passion for well-being, Kiran brings a unique blend of expertise and empathy to her writing. Her journey into the realm of mindfulness, meditation, and yoga began as a personal quest for self-discovery and healing. Having experienced the profound benefits of these practices firsthand, Kiran is committed to empowering others to embark on their own journeys of self-exploration and growth.