Unlock Your Potential: How Setting Goals and Believing in Yourself Lead to True Achievement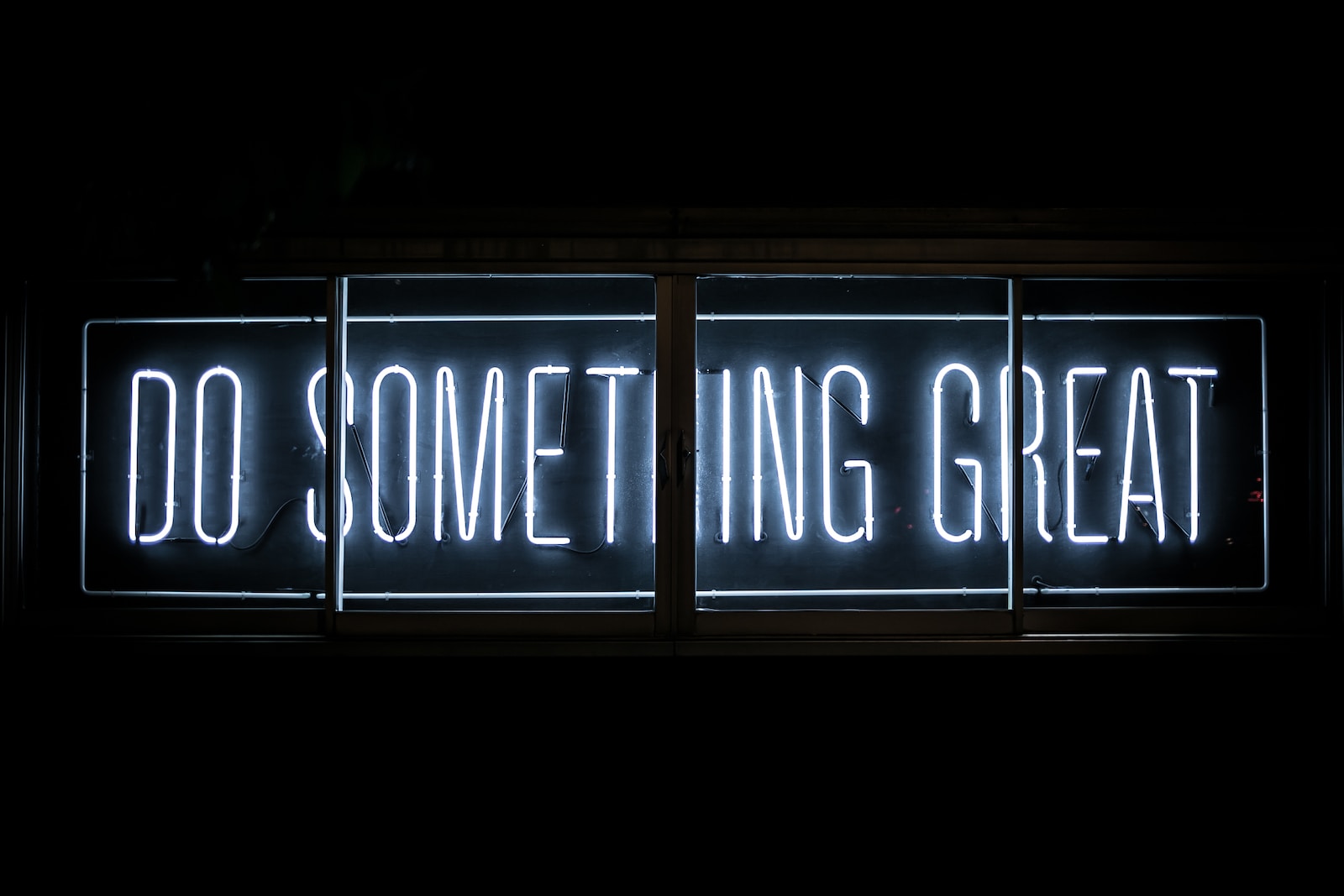 It's never too late to set goals and pursue them. We all have dreams, ambitions, and desires that we want to achieve in life. But without a plan of action – it can be difficult for us to reach these goals. Setting achievable goals gives you something tangible to work towards, which can help motivate and inspire you on your journey. And when you're willing to put forth the effort required to accomplish those objectives, success is within reach!
Having goals helps keep us focused and organized so that we don't lose sight of our end-goal or give up along the way. It also allows us to break down large tasks into smaller pieces and prioritize what needs to be done first. When we make progress towards our desired outcome, it encourages us immensely; fueling even more motivation for continued growth.
The most important part of setting goals is believing in yourself – no matter how lofty they may seem at first glance. Trusting your own capabilities will provide much needed confidence as you strive for greatness. Believing in yourself opens up an entirely new realm of possibilities and sets the stage for true achievement…
Believe In Yourself
Believing in yourself is essential for success, and it's an important life lesson to learn. Having self-confidence and believing that you can accomplish anything will help you achieve more than you ever imagined! Learning how to trust yourself and boost your own self-esteem are key components of this life lesson.
Finding ways to be confident in who you are and what you do is the best way to start believing in yourself. Start small by writing down a few positive affirmations every day; these don't have to be grandiose statements – even simple ones like "I am capable" or "I believe in myself" can make a huge difference. Taking time each day to remind yourself of how awesome you are will help build your confidence over time.
When things get tough, try not to give up on yourself too quickly. You may stumble along the way but having faith in your abilities allows you take risks while also giving you the strength needed to overcome any obstacles that come your way. Believing in yourself helps create opportunities for growth and new experiences, so never let fear of failure prevent you from trying something new!
With enough practice and dedication, learning to believe in yourself can open many doors throughout your lifetime. This valuable life lesson should become a part of one's everyday routine if they want to reach their goals and maximize their potential. Moving forward with this newfound confidence can lead us into the next life lesson: managing our time wisely
Manage Your Time Wisely
Time is a free resource, yet it's so easily squandered away. Learning to manage time wisely can be one of life's greatest challenges; however, the rewards are immense. Here are five tips that have helped me on my journey to managing my time more effectively:
Set daily goals and prioritize tasks by importance – this helps make sure you stay focused on what matters most throughout the day.
Use a calendar app or planner – keeping track of activities can help ensure nothing slips through the cracks and gets forgotten about.
Take regular breaks from work – taking short breaks in between tasks will help prevent burnout and give you a mental break from your responsibilities.
Avoid procrastination – set deadlines for yourself and stick to them! This will also help prevent unnecessary stress when things start piling up at the last minute.
Learn how to say 'no' – understanding your limits is key to being able to manage your time well and not overextending yourself with too many commitments.
It takes discipline and practice to masterfully manage our time but once we do, there will be greater opportunities for us to live fuller lives filled with meaningful experiences. Taking control of our days allows us to appreciate people around us even more due to having ample space created within our schedules.
Appreciate People Around You
Appreciating people around you is one of life's greatest lessons. It's easy to get caught up in our own lives and forget that there are other people with their own stories, struggles, and triumphs. Taking the time to recognize and appreciate those we interact with can be a rewarding experience for everyone involved.
We should start by appreciating family members who have been there through thick and thin, providing unconditional love and support throughout life's journey. Recognizing how much they mean to us can help strengthen relationships as well as provide a sense of comfort when times get tough. Similarly, it's important to show appreciation for friends who bring joy into our lives, often at no cost or expectation whatsoever. Letting them know how grateful we are for their loyalty and companionship helps create a bond that will last forever.
At work, showing gratitude towards coworkers can also go a long way in bringing teams together while improving morale in the workplace. Acknowledging accomplishments not only boosts self-esteem but also encourages others to continue striving for excellence. Lastly, mentors play an integral role in helping us reach our goals; expressing sincere appreciation for their guidance demonstrates respect which fosters strong mentor/mentee relationships over time.
By taking the time to appreciate those closest to us along with the many individuals who make lasting impacts on our lives, we ultimately become more mindful of our interactions – creating positive effects beyond what we could ever imagine! With this newfound understanding comes greater contentment as we realize that being kind goes further than any material possessions ever could…
Know When To Take Risks
When facing any kind of challenge, it is essential to know when the time is right for taking risks. Risk-taking requires careful risk assessment and evaluation in order to determine whether or not a particular course of action has potential reward that outweighs the danger involved. Risk management also involves identifying all possible risks associated with a certain situation and making sure they are minimized before proceeding.
The key is to be strategic about risk-taking, so that you can maximize your chances of success while minimizing potential pitfalls. This means being aware of your own capabilities and limitations, as well as considering external factors such as timing, resources available, and other people's perspectives. Taking calculated risks can open up new possibilities and help us achieve our goals more quickly than if we were simply playing it safe.
At the same time, it's important to remember that life is unpredictable and sometimes things don't turn out the way we intend them to. The most successful people understand this reality but still have the courage to take risks despite their fear of failure or disappointment. Life will always present opportunities for growth; it's up to each one of us to decide how far we want to push ourselves towards achieving our dreams. So stay positive and keep moving forward – there may be bumps along the way but with determination, anything is possible!
Stay Positive And Keep Moving Forward
Staying positive and keeping moving forward in life is essential to achieving success. Take the example of John, a diligent student who was determined to make it through college despite his financial struggles. After working day and night for four years, he eventually graduated with honors. His sheer determination kept him motivated throughout his journey.
Having a positive attitude and staying focused on your goals are two key elements of successful living. Achieving objectives requires dedication and hard work but also having faith that things will turn out alright in the end. To stay motivated, you must keep going no matter what obstacles come your way and never give up on yourself or your dreams – this can be difficult at times!
| Positive Attitude | Stay Motivated |
| --- | --- |
| Believe in yourself | Persevere |
| Surround yourself with positivity | Set small achievable goals |
| Find inspiration from others' successes | Celebrate your wins |
| Practice gratitude daily | Reflect & learn from mistakes |
| Choose optimism over pessimism | Seek help when needed |
These simple steps can help you maintain an upbeat mindset so that you can continue striving towards success even during challenging times. It's important to remember that there will always be ups and downs along the path but if you stay positive and remain focused on what matters most, anything is possible! Respect others' opinions and perspectives by understanding their point-of-view; doing so allows us to grow as individuals and foster stronger relationships with those around us.
Respect Others' Opinions And Perspectives
Respecting the views, opinions and perspectives of others is a valuable life lesson. It can be difficult to take a step back from our own beliefs and opinions in order to appreciate those who may have different ways of looking at things. Yet, if we intentionally make an effort to listen more, talk less and respect differing ideas, we create an atmosphere where everyone can benefit.
When it comes to respecting the beliefs of others:
Hear what they have to say without interruption or judgement
Don't immediately jump into defending your own position
Acknowledge that there are often multiple sides to any issue
Valuing other peoples' points of view will open up new opportunities for learning.
Taking time out to consider how another person's opinion could be correct helps build stronger relationships with family, friends and colleagues alike. Being open-minded enough to accept all kinds of opinions does not mean giving up on our values but rather expanding our understanding and growing as individuals. As such, when we show respect for the views of others, even if we don't always agree, this demonstrates maturity which ultimately leads us toward positive outcomes over time.
It takes courage to admit mistakes or recognize someone else has a better way than ours; however by doing so we become aware that there is greater knowledge available beyond ourselves and our immediate world view. Listening more carefully before forming conclusions allows us to gain insight into various topics making it easier for us to understand why certain people think differently about them. Doing this exercises compassion towards each other – something essential for building strong connections both personally and professionally.
Listen More, Talk Less
Sometimes it feels like the world is full of loudmouths. Everywhere you go, someone seems to be talking nonstop about their latest exploits or opinions on any given topic. But what if we all took a step back and listened more? A healthy balance between listening and talking can lead to greater understanding and connection with others.
When we listen first, we open ourselves up to really hearing another person's point of view. We learn so much by taking the time to stop our own chatter and absorb in what somebody else has to say. Listening also shows that we respect the other person's opinion – which helps foster better relationships overall.
By talking less, we are giving ourselves permission to think before speaking – instead of spouting out whatever comes into our head without considering how it may affect those around us. When we take pause, understand where others are coming from, and express ourselves thoughtfully, this leads to meaningful conversations that create real bonds with one another.
It's not always easy when faced with a barrage of people trying to get their points across at once; however, making a conscious effort to listen more than talk can make a huge difference in how well you connect with those who matter most in your life. With practice, you'll find yourself able to embrace change for the better – allowing for stronger communication and deeper connections than ever before!
Embrace Change
We all have to embrace change in order to grow and progress. It's a natural part of life, so learning how to deal with it is essential. When unexpected changes come our way, it can be easy to recoil and feel overwhelmed by them. However, if we take the time to consider what those changes are offering us, we can start to see the opportunities they bring. By consciously changing our perspective on these events, we can open up new possibilities for ourselves.
As well as embracing change itself, it's important not to shy away from challenges either. Whether it's taking on a new job or starting something unfamiliar, having courage and being willing to adapt will help us move forward. Every experience brings its own set of lessons which can shape who we become down the line – don't let fear stop you from getting out there!
Life comes with many obstacles that require us to constantly evolve and make adjustments along the way. Knowing when and how to embrace change is key: remain flexible while keeping your eyes wide open for potential growth opportunities. Learning how to do this will undoubtedly lead you onto bigger and better things than ever before!
Don'T Be Afraid To Ask For Help
It's like the saying goes, "two heads are better than one". We can't expect to know everything or have all the answers. Seeking assistance from other people is an important life lesson that everyone needs to learn. Asking for help doesn't mean we're not capable of doing something on our own – it just means that having another person's perspective and advice can be beneficial in certain situations.
| Where To Get Help | What You'll Gain From It | Benefits Of Doing So |
| --- | --- | --- |
| Family/Friends | A Different Perspective | Increased Confidence |
| Teachers/Mentors | Guidance & Support | New Knowledge |
| Counselors | Advice | Improved Problem Solving Skills |
Everyone has their own unique set of skills and talents, but sometimes even those aren't enough when facing a difficult problem or situation. That's where asking for help comes into play – no matter how big or small the issue may be, getting input from someone else can often provide invaluable insight and guidance. The benefits of seeking support include increased confidence, improved problem solving abilities, new knowledge and more. Whether you turn to family members, teachers, mentors or counselors for help mostly depends on what type of advice you're looking for and who will be able to best provide it. In short, don't hesitate to ask for help if needed – it could make all the difference! Nowadays being resourceful requires us to find creative solutions and think outside the box – which is why knowing when and where to seek assistance is so incredibly valuable.
Be Resourceful
It's true that asking for help is a sign of strength, not weakness. But there are also times when you need to rely on your own resources and be resourceful. After all, it's important to be independent and self-reliant in life. Here are some tips to help you do just that:
Identify Resources: Being able to identify what resources are available to you can make a huge difference in how successful or unsuccessful you will be. Take the time to look around at the people, places and things that could help you achieve your goals.
Use Resources Wisely: Once you have identified your resources, use them wisely by learning about each one thoroughly before deciding if it's right for you. Don't waste valuable time or energy going down paths that won't benefit you in the long run.
Utilize Resources: It may sound simple but utilizing your resources fully is key! Don't be afraid to try new things or get creative with potential solutions – often this is where great ideas come from!
Maximize Resources: Finally, once you've identified and utilized your resources, take the extra step and maximize them. Look for ways to leverage existing relationships or build on current knowledge so that every effort has an even greater return on investment.
No matter who we are or what our circumstances may be, having an attitude of being resourceful can truly open up opportunities that might otherwise seem out of reach. With the right mindset and determination, almost anything is possible – so don't let limited resources stop you from achieving your dreams! By taking full advantage of all the tools available to us we can set ourselves on a path towards success no matter what life throws our way. Now let's move onto another lesson – don't sweat the small stuff!
Don'T Sweat The Small Stuff
Sometimes, it feels like the world is spinning out of control with all its little annoyances and details. We can become overwhelmed by trying to keep up with every single small thing that pops up in our lives. But here's the deal: we don't have to sweat the small stuff! Life has a way of throwing minor matters at us that aren't worth expending time or energy on. It's important to overlook issues and ignore trifles, so we don't get bogged down in those tiny inconveniences.
The good news is that when you refuse to sweat the small stuff, life becomes much more manageable and enjoyable. You gain clarity because your attention isn't constantly diverted from what really matters. Focusing on the big picture allows you to make better decisions about how to best spend your valuable time and resources.
When we stop sweating the small stuff, everything seems lighter, brighter, and easier – almost as if you've been given a superpower! So next time something insignificant starts weighing you down, just remember this simple truth: Don't let yourself be dragged into focusing on unnecessary details. Let go of perfectionism and find balance in life instead.
Find Balance In Life
Finding balance in life is essential for living a healthy and fulfilled lifestyle. It's not just about physical health, but also mental, emotional and spiritual wellbeing. We all have our own unique needs that must be met to achieve the right amount of balance. Work-life balance is important so we can make time for ourselves while still having enough energy devoted to our jobs or businesses. Personal balance means taking care of oneself by engaging in activities like yoga, meditation, exercise and leisure activities such as reading, socializing or watching movies. Mental balance requires being mindful of how much stress one takes on and actively managing it through relaxation techniques and talking with friends or family members when needed.
It's easy to lose sight of what's really important when life gets busy, so it's crucial to find ways to prioritize self-care without neglecting other responsibilities. This could include setting boundaries at work or home to create better limits around your time away from each environment. Additionally, scheduling regular breaks throughout the day can help keep us energized and productive instead of feeling overwhelmed or overworked. Finally, finding joy in everyday moments will remind us why we are striving for success in the first place—to live our best lives! When we take the time to appreciate even small pleasures found during our routines, it can provide an uplifting boost that keeps us motivated and happy overall.
Living mindfully with intention leads us towards greater fulfillment both inside and out; creating equilibrium between personal growth and external demands helps us stay balanced no matter where life takes us.
Show Gratitude Daily
Fulfilling our fondest fantasies requires us to show gratitude daily. The power of expressing thanks and appreciation can boost morale, restore hope, and energize a weary soul. To become the best version of ourselves, we must learn how to acknowledge the blessings in our lives and express sincere thankfulness regularly.
Gratitude is more than just saying "Thank you"; it's an attitude that helps us recognize all we have been given and creates room for more abundance. We should take time each day to pause and reflect on what we are thankful for – be it family, friends, or even moments of joy that come from unexpected places. Showing gratitude doesn't cost anything yet yields tremendous rewards. It not only increases positive emotions but also triggers a chain reaction of kindness from others around us.
Being grateful makes us aware of the many gifts life has bestowed upon us which allows us to appreciate every moment with greater clarity. Taking stock of these simple pleasures can help make any situation better by providing perspective when things get tough. When we open our eyes to beauty around us, it immediately brightens up our outlook and fills our hearts with enthusiasm for living this incredible life! Laugh often as we strive to keep expressing genuine gratitude daily – no matter how small – for everything that comes into our lives!
Laugh Often
Laughing is one of the most powerful life lessons that everyone needs to learn. It not only helps us manage stress and stay emotionally healthy, but it can also be incredibly enjoyable! The ability to laugh at yourself is an important part of resilience as we navigate through difficult times in our lives. Laughter releases endorphins that make us feel good, so why not use humor to help lighten a stressful situation? Whether you're watching comedy or simply giggling with friends, adding some laughter into your day will always reap rewards.
Humor has been shown to improve relationships by creating positive connections between people. When we share funny stories and jokes, we create bonds which bring us closer together. Even if you don't have much in common with someone else, laughing together creates a bond – even if just for a moment! Furthermore, when we laugh with others they are more likely to like us because they think we're fun and easy-going. So next time you find yourself in an awkward social situation, try using humor as a way break the ice!
Life can be tough sometimes; however, taking the time to enjoy moments of laughter throughout the day is essential for maintaining emotional balance and well-being. We all experience moments of sadness or stress during our lifetimes; however learning to laugh often allows us to cope better with these situations and gain perspective on them instead of getting overwhelmed. Taking pleasure from everyday activities can help us see things differently and give us renewed energy for tackling whatever comes our way!
Frequently Asked Questions
How Can I Become More Organized With My Time?
As someone who has a million thoughts streaking through their mind at any given moment, I understand how hard it can be to stay organized with your time. From the outside looking in, everybody wants to know my secret for managing it all! Well here's what I've learned from my time-management journey: effective planning and organization skills are key.
First and foremost, you need to prioritize tasks. Instead of trying to accomplish everything on your list at once, focus on one goal at a time. This way you won't feel overwhelmed or burnt out. With this in mind, scheduling time each day for specific activities will help keep you focused and motivated throughout the week. Here's a few tips that have helped me become more productive with my days:
Make a daily plan – Write down exactly what needs to get done during the day and stick to it
Take breaks – Give yourself short breathers between tasks so that you don't burn out too quickly
Set reminders – Use your phone or calendar app so that you remember important things coming up
It's also helpful to delegate responsibilities when possible. For example, if there is something you don't enjoy doing then assign it off to somebody else who does. The same goes for taking on too much work; try not overburden yourself by saying 'no' every now and then! Last but certainly not least, reward yourself for completing goals as an incentive to continue being productive. Whether it be a home cooked meal or simply taking some personal time, do something nice for yourself after finishing those dreaded duties!
Organizing your schedule doesn't have to be rocket science; just think smartly about how best use your precious hours in the day and make sure they're spent wisely!
What Are Some Practical Ways To Take Risks?
Taking risks can be a daunting experience. It requires putting yourself out there, leaving behind the safety of familiar situations and taking a leap into something potentially unknown. But it is also one of the most powerful and rewarding experiences we as humans can have. Taking calculated risks allows us to grow, learn new skills, meet new people and discover what life has to offer.
If you are looking for practical ways to take risks in your own life, risk management is key. Start by making small changes first – such as trying a different route on your way home from work or experimenting with a new hobby. This helps build up confidence so that when bigger opportunities come along you'll be ready to take them on. Planning ahead will help ensure that any risks taken are manageable and within an acceptable level of risk-taking – which will make each step towards success much easier!
It's important to remember that risk-taking doesn't always mean going all-in right away; it's about finding an equilibrium between playing it safe and pushing your boundaries as far as possible without overstepping. When approaching tasks this way, it becomes easier to find creative solutions and open up possibilities that may not have been considered before. Risk-taking should never become reckless – instead, focus on finding smart and effective ways forward while still staying true to who you are and what matters most to you!
No matter how risky the situation may seem at first glance, careful consideration of the pros and cons can go a long way towards ensuring your risk pays off in the end. With some practice, research and preparation beforehand anyone can reap the rewards of successful risk-taking!
How Can I Develop Better Listening Skills?
Navigating life is a journey. Along the way, it's important to take time to develop effective listening skills that will help us make better decisions and build meaningful relationships with those around us. Whether we're engaging in conversations at work or home, honing our ability to listen carefully can serve as an invaluable tool for success. But how do we become better listeners? Here are some tips on improving your listening technique:
The first key step towards becoming a more active listener is being mindful of body language when conversing with others. By maintaining eye contact, keeping open posture and avoiding distractions such as phones and laptops, this shows respect for the person speaking and demonstrates genuine interest in what they're saying. Additionally, you should be aware of your own nonverbal cues like verbal fillers (such as "um"), fidgeting or crossing arms which could create a barrier between yourself and the speaker.
Another great strategy for actively listening involves seeking clarification when needed by asking thoughtful questions throughout conversation — this helps both parties understand each other better while also boosting engagement levels significantly. Lastly, don't forget to remain present during conversations; try not to let your mind drift off into unrelated topics so you won't miss out on any valuable information!
By following these simple yet powerful techniques, you too can learn how to listen effectively and strengthen communication with colleagues and loved ones alike. Listening attentively takes time but if done intentionally and regularly, it will undoubtedly result in improved understanding among all sides of a given situation – which ultimately leads to greater connection and harmony amongst people from all walks of life.
What Should I Do When I Feel Overwhelmed?
When I find myself feeling overwhelmed, it can be incredibly difficult to focus on anything else. It is essential for me to take a step back and assess the situation in order to develop an effective plan of action. I have found that dealing with stress becomes easier when I know what strategies work best for me.
There are many helpful coping strategies available to manage overwhelming feelings. One way is to practice deep breathing exercises or mindfulness meditation which can help reduce stress levels and improve mental health support. Another important strategy is taking small breaks throughout the day; this allows you to recharge and refocus your energy so that you don't become too overwhelmed. Additionally, managing emotions by writing down thoughts or talking with someone who understands how you feel can provide clarity and guidance during times of difficulty.
Here are 5 ways to cope when feeling overwhelmed:
Practice Deep Breathing Exercises
Take Small Breaks Throughout The Day
Manage Emotions By Writing Down Thoughts
Talk With Someone Who Understands How You Feel
Seek Mental Health Support When Necessary
Having awareness of these tactics will not only make it easier for me to deal with my own overwhelm but also helps me better understand others as they navigate their own challenges. Therefore, it's crucial to recognize when we need extra support and use our resources wisely if we want to effectively handle being overwhelmed.
How Can I Build More Meaningful Relationships?
Building meaningful relationships is one of the most important things we can do in life, yet it's often something that many people struggle with. We all want to make genuine connections and friendships, but sometimes it feels like an impossible task. It doesn't have to be this way though; there are plenty of ways to build more meaningful relationships.
When establishing relationships, connecting with people on a deeper level is key. In order for us to form true bonds with others, we need to look beyond surface-level interactions and learn how to open up about our feelings and experiences. As humans, we tend to form stronger attachments when we share intimate details about ourselves; conversations become more interesting and fulfilling when both parties are able to express their thoughts freely without judgement or criticism.
It's also important to remember that creating strong connections takes time and effort – it won't happen overnight! Developing relationships requires being patient and understanding – take your time getting acquainted with someone before jumping into deep conversations right away. Additionally, making sure you listen carefully when communicating with those around you will help create a sense of trust between two individuals which could potentially lead to long-term friendship or even romantic involvement if desired.
Relationships come in many forms, so don't feel discouraged if you're having trouble finding the right balance between connecting with people while still maintaining healthy boundaries within each relationship. If done correctly, building meaningful relationships can truly enrich our lives by providing companionship and support during difficult times.
Conclusion
In conclusion, life lessons are a valuable tool to have in your arsenal. Learning these lessons can help you become more organized with your time, take risks more effectively, build meaningful relationships, and learn how to better manage feeling overwhelmed. Living by the advice listed above will make it easier for you to live an enriching life and achieve greater personal growth.
It's important to remember that life is full of obstacles along the way; however, having these ten tips as guidance makes them much easier to overcome. With practice and dedication, you'll be able to start making positive changes in your life right away. You'll soon find yourself enjoying each moment without worrying about what could go wrong.
Above all else, it's essential to stay motivated and never give up on yourself or your goals. Life has its ups and downs but if you keep learning from every experience you encounter, then no matter where you end up – It will always be worth the journey!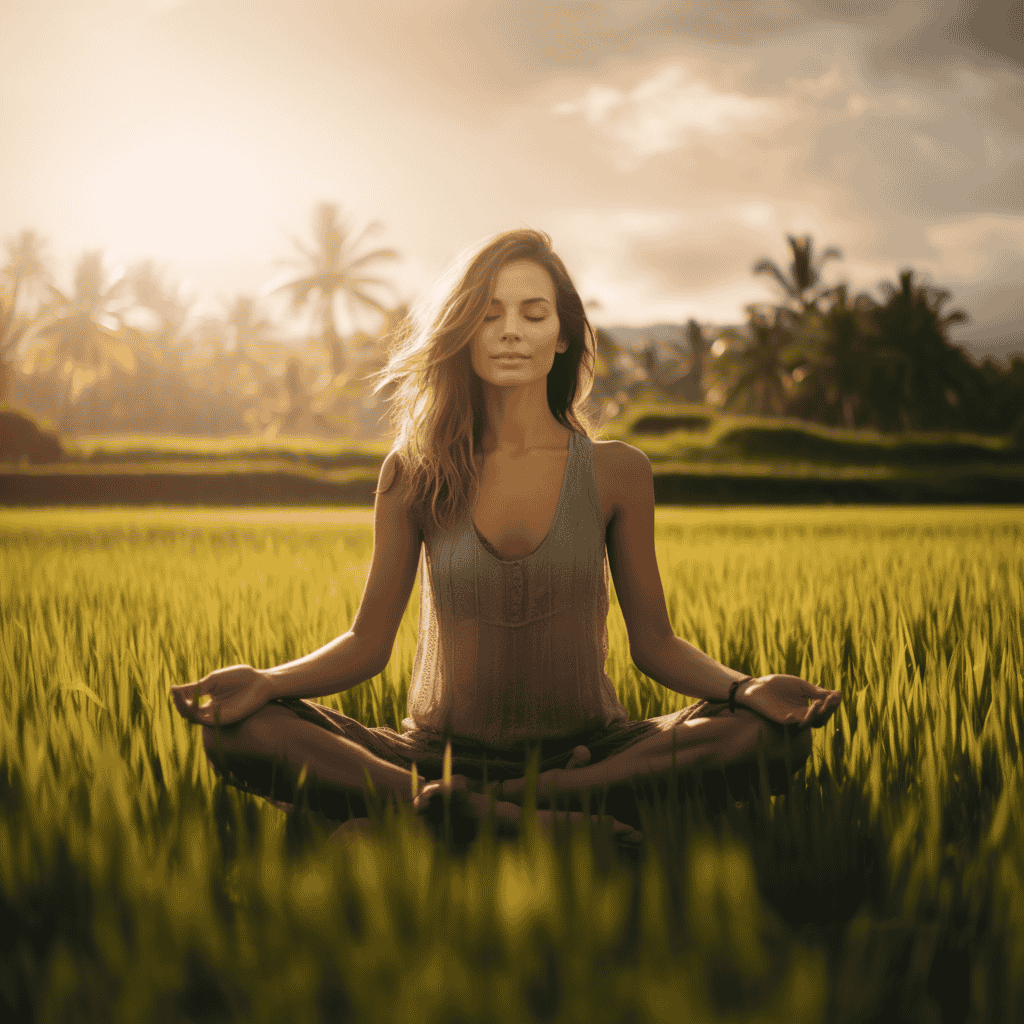 Say hello to Cypress, the soulful wordsmith behind the insightful articles at OurMindAndBody.com. Cypress is a gifted writer who weaves words with grace and precision, using language as a powerful tool to inspire, heal, and uplift the spirits of readers.
With a background in literature and a passion for personal growth, Cypress brings a unique perspective to the world of well-being and spirituality. Having experienced the transformative effects of meditation and yoga firsthand, Cypress is deeply connected to the essence of these practices and their potential to enrich lives.
Finding And Sustaining Motivation For Success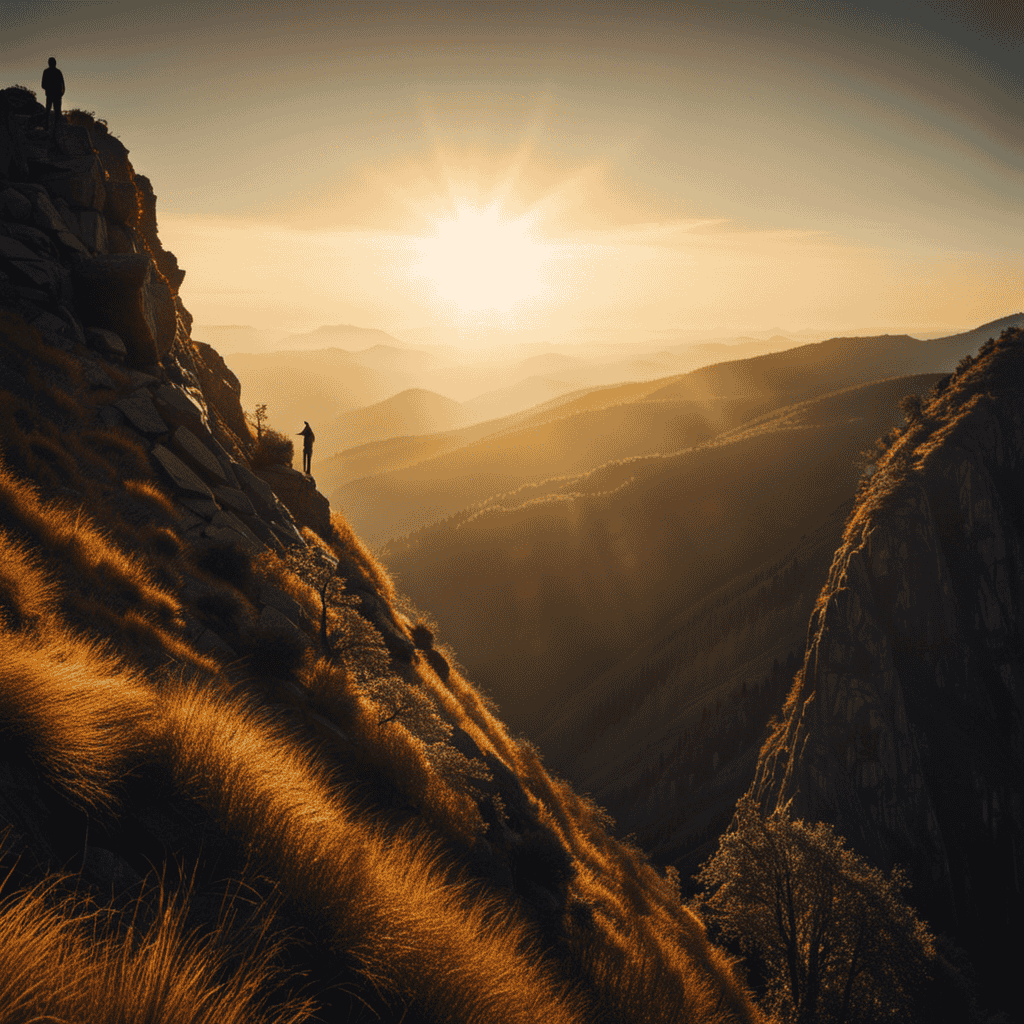 Are you tired of feeling stuck and unmotivated in your pursuit of success? Well, buckle up because I've got the secret to finding and sustaining the motivation you need to achieve your goals.
It's time to unleash your inner superstar and tap into a wellspring of endless inspiration. From setting small goals to rewarding yourself along the way, I'll show you how to keep that fire burning bright.
So, get ready to embark on a transformative journey as we uncover the keys to unlocking your full potential and living a life of success and fulfillment.
Key Takeaways
Setting small goals and breaking down big goals into smaller tasks helps maintain motivation and makes progress more achievable.
Regularly rewarding yourself for achievements and celebrating milestones boosts motivation and morale.
Taking breaks and maintaining focus are important for preventing burnout, increasing productivity, and staying on track.
Visualizing success and having an accountability partner can enhance motivation and commitment to success.
Finding Motivation
I find motivation by setting small goals and rewarding myself. Taking breaks and visualizing success also help keep me motivated. Additionally, finding an accountability partner has been a game-changer for me. Having someone to share my goals with and hold me accountable keeps me motivated and pushes me to strive for success. We support and encourage each other, celebrating our achievements together. It's amazing how having someone by your side can make all the difference.
So, if you're looking to find motivation, start by setting small goals and finding an accountability partner. You'll be amazed at how far you can go!
Sustaining Motivation
To maintain a high level of motivation, it is important to continuously set new goals and regularly reward myself for achievements. However, sustaining motivation can be challenging, especially when faced with obstacles along the way. But I believe that with the right mindset and strategies, I can overcome any hurdle.
Here are five key ways to maintain motivation and overcome obstacles:
Stay focused: Keep your eyes on the prize and remind yourself of why you started in the first place.

Find support: Surround yourself with positive and supportive people who can cheer you on and offer guidance when needed.

Stay resilient: Embrace setbacks as learning opportunities and use them to fuel your determination.

Break it down: Divide big goals into smaller, manageable tasks to make progress more achievable.

Celebrate progress: Acknowledge and celebrate every milestone along the way to keep yourself motivated and inspired.
Remember, maintaining motivation is a journey, and it is within your power to stay motivated and overcome any obstacles that come your way.
Achieving Goals
Achieving goals requires careful planning and consistent effort. It's not enough to simply set a goal; you must also develop effective strategies to reach it.
One important strategy is to break your goal down into smaller, more manageable tasks. This allows you to track your progress and stay motivated along the way.
Additionally, it's important to anticipate and overcome any obstacles that may arise. Whether it's lack of time, resources, or support, you must be prepared to overcome these challenges and stay focused on your goal.
Remember, success is not always a straight path; there will be ups and downs. But with determination and perseverance, you can achieve anything you set your mind to.
Stay focused, stay motivated, and never give up on your dreams.
Frequently Asked Questions
How can I overcome procrastination and stay motivated?
To overcome procrastination, I remind myself of a hungry lion chasing its prey. I break tasks into smaller, manageable steps, reward myself for progress, and stay focused on my goals. Maintaining motivation requires discipline and perseverance.
What are some strategies for staying motivated during challenging times?
During challenging times, I find motivation by setting small achievable goals, rewarding myself, taking breaks, visualizing success, and finding an accountability partner. These strategies help me stay motivated during remote work and in the face of uncertainty.
How do I find motivation when I feel overwhelmed or burnt out?
When I feel overwhelmed or burnt out, I find motivation by visualizing my goals and imagining the sense of accomplishment I'll feel. I combat fatigue by taking breaks, rewarding myself, and seeking support from others.
What are some effective ways to maintain long-term motivation and avoid burnout?
To maintain long-term motivation and avoid burnout, I focus on building resilience by setting realistic goals, celebrating successes, and taking care of myself. Additionally, seeking support from others helps me stay motivated and overcome challenges.
How can I stay motivated when facing setbacks or failures in achieving my goals?
When setbacks or failures occur, it's important to remember that they are just stepping stones towards success. Embrace the lessons learned, stay focused on your goals, and let the fire of determination burn brighter than ever before.
Conclusion
In conclusion, finding and sustaining motivation for success is a lifelong journey. It requires perseverance, self-belief, and a commitment to personal growth.
By setting small goals, rewarding ourselves, and visualizing success, we can stay motivated and track our progress. It's important to ask for help when needed, celebrate our successes, and prioritize self-care.
Remember, success is not just about achieving goals, but also about maintaining a happy and fulfilling life. So, let's continue to invest in ourselves, surround ourselves with positivity, and live each day with gratitude.
Together, we can reach new heights and create the life we've always dreamed of.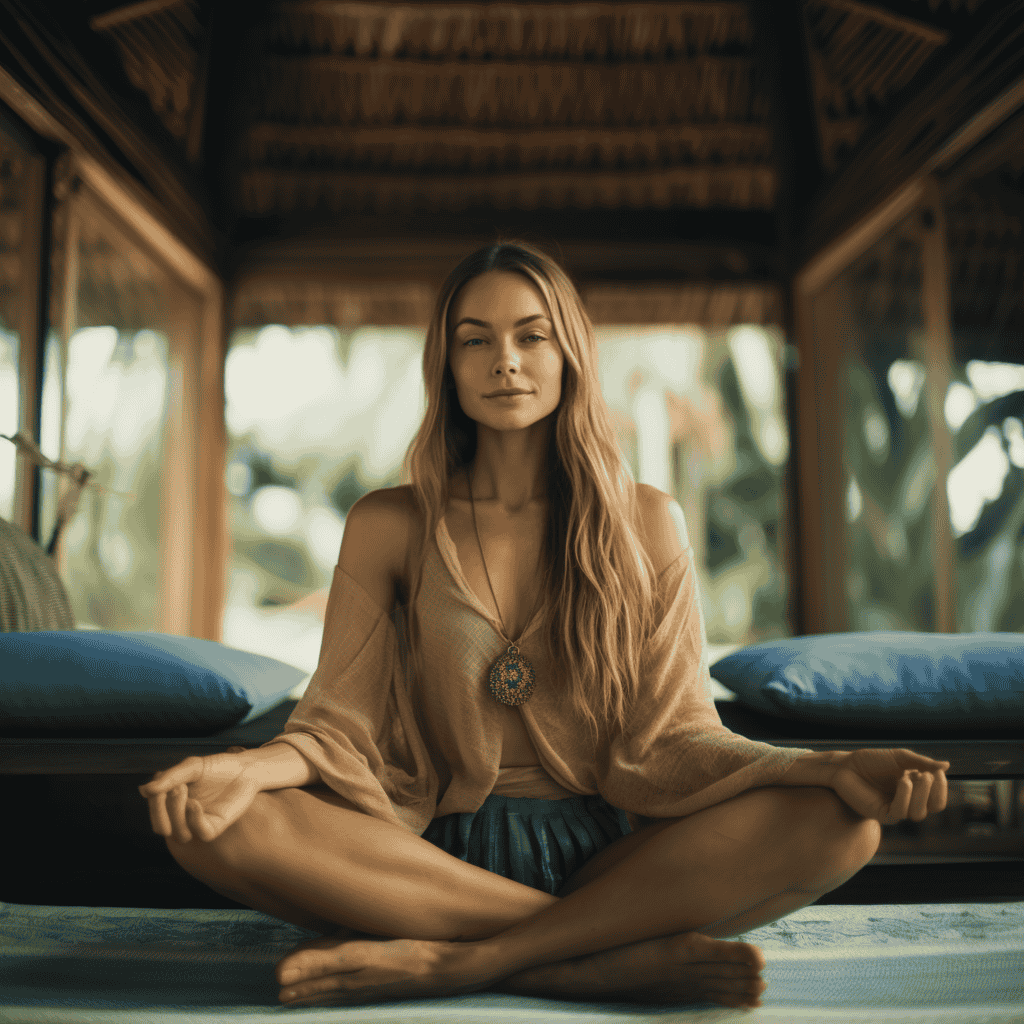 Meet Kiran, the guiding light of wisdom behind the empowering content at OurMindAndBody.com. As a talented and compassionate writer, Kiran weaves words with grace and insight, sharing profound knowledge and practical advice to inspire positive transformations in the lives of readers.
With a background in psychology and a deep-rooted passion for well-being, Kiran brings a unique blend of expertise and empathy to her writing. Her journey into the realm of mindfulness, meditation, and yoga began as a personal quest for self-discovery and healing. Having experienced the profound benefits of these practices firsthand, Kiran is committed to empowering others to embark on their own journeys of self-exploration and growth.
Exploring The Spiritual Side Of Back Pain: Finding Healing And Balance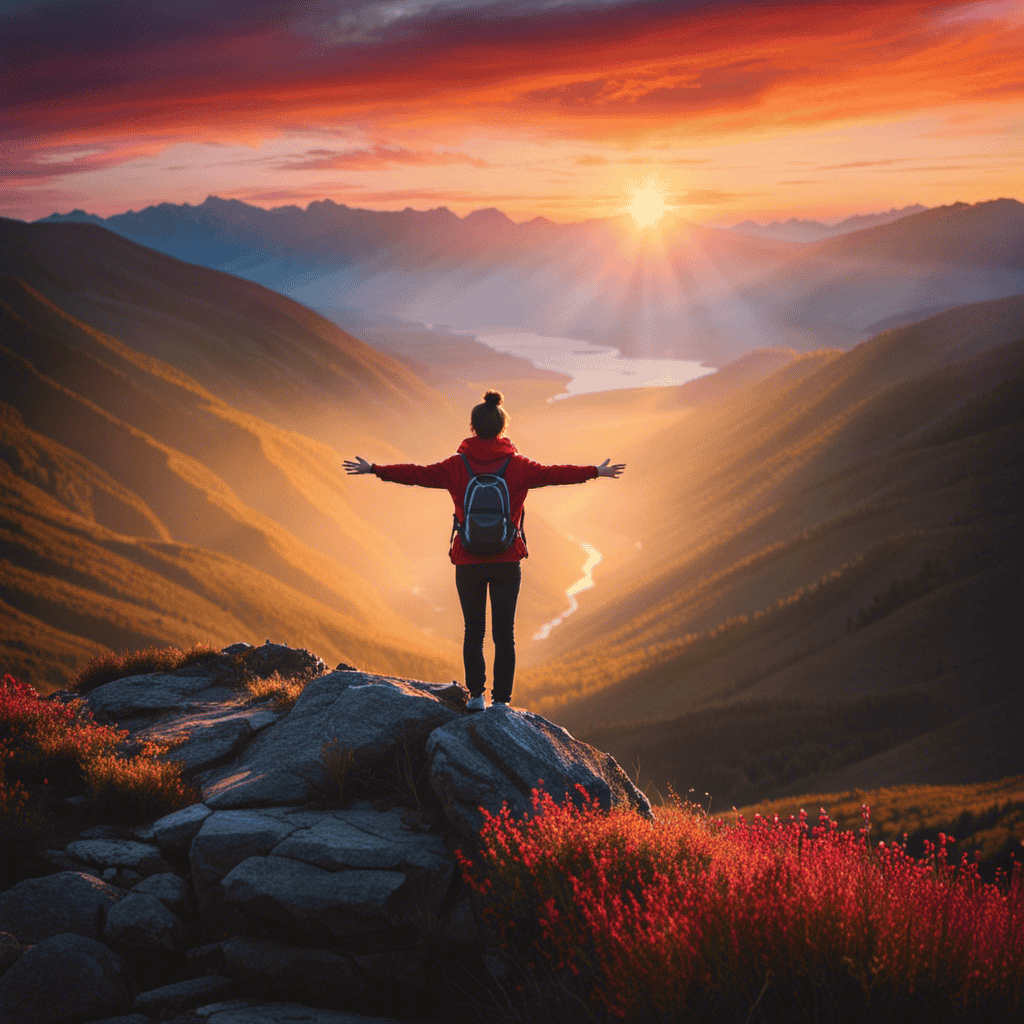 Did you know that back pain affects an estimated 80% of adults at some point in their lives? Beyond the physical discomfort, there may be a deeper message to be understood.
In this article, we will delve into the spiritual side of back pain, exploring the connection between our physical bodies and our emotional and spiritual well-being.
By addressing the physical causes, seeking professional guidance, practicing yoga, and embracing healing practices, we can find a path towards healing and balance.
Join me on this journey of self-discovery and holistic pain management.
Key Takeaways
Back pain can have both physical and spiritual/emotional causes, and it is important to address both aspects for holistic healing and balance.
Seeking medical attention and treating the physical causes of back pain is crucial, as it can alleviate spiritual or emotional aspects.
Exploring the spiritual and emotional aspects of back pain can involve consulting with mental health professionals, seeking guidance from spiritual advisors, and reflecting on personal beliefs and experiences.
Yoga exercises, along with other healing practices such as acupuncture, chiropractic adjustments, and meditation, can be beneficial in managing and relieving back pain.
Spiritual Meaning
I find it intriguing to explore the spiritual meaning of back pain and how it can provide insight into our emotional and spiritual well-being.
The spiritual side of back pain goes beyond just the physical discomfort. It offers an opportunity to connect with our inner wisdom and guidance, and understand the energetic blocks in our body.
Back pain can be a manifestation of unresolved emotions, past traumas, or unexpressed feelings. By delving into the spiritual aspect of this pain, we can uncover deeper layers of ourselves and discover the root causes of our discomfort.
It is through this exploration that we can find healing and balance, as we address not only the physical symptoms but also the emotional and spiritual aspects of our being.
Physical Causes
Treating the physical causes of back pain is essential for alleviating discomfort and improving overall well-being. However, it is important to not overlook the spiritual interpretation and mind-body connection when exploring the deeper meaning behind the pain.
Our bodies are intricate systems that reflect our emotional and spiritual states. Back pain can be a manifestation of unresolved emotions, stress, or spiritual imbalances. By addressing the physical causes of back pain, we have the opportunity to delve deeper into our emotional and spiritual well-being.
It is important to seek guidance from mental health professionals and spiritual advisors who can help us understand the possible connection between our emotions and pain. By incorporating a holistic approach that balances both the physical and spiritual aspects, we can find healing and balance in our lives.
Emotional Connection
Understanding the emotional connection to back pain can offer valuable insights into our overall well-being. It is important to recognize that our emotions and experiences can manifest physically in our bodies.
Back pain can often be a result of emotional tension and unresolved issues. By acknowledging and addressing these emotional aspects, we can begin the process of healing and finding balance.
Emotional release is a powerful tool in this journey. It allows us to release pent-up emotions and negative energy that may be contributing to our pain. Energy healing practices such as Reiki or acupuncture can also help restore balance and alleviate pain by clearing blockages and promoting the flow of energy.
By incorporating these holistic approaches, we can embark on a path of healing and find relief not only physically but also emotionally and spiritually.
Seeking Professional Guidance
Seeking professional guidance is essential when dealing with back pain, as healthcare professionals can provide accurate diagnoses and recommend appropriate treatments. They play a crucial role in helping us find inner peace and balance.
When we experience back pain, it is important to seek their expertise to rule out any serious conditions and receive the appropriate treatment. They can guide us in understanding the spiritual and emotional aspects of our pain, and help us navigate through the healing process.
By consulting with mental health professionals and spiritual advisors, we can find the spiritual guidance we need to address the deeper meaning of our pain. Their compassionate and holistic approach can support us in exploring different spiritual practices, reflecting on our beliefs, and connecting with others who have similar experiences.
With their guidance, we can embark on a journey towards healing and finding inner peace.
Yoga Exercises
I enjoy practicing yoga exercises for my back pain as they help improve flexibility and reduce discomfort. Yoga therapy has been a transformative practice for me, not only physically but also mentally and spiritually.
Through the practice of yoga, I have come to understand and appreciate the mind-body connection, realizing that my physical pain is often connected to my emotional and spiritual well-being.
Yoga poses like Cat-Cow, Child's pose, and Downward Facing Dog have helped me stretch and strengthen my back muscles, alleviating pain and promoting healing.
I have also found that yoga brings a sense of calm and balance to my life, allowing me to better manage stress and emotional tension that may contribute to my back pain.
It is a holistic approach that honors the interconnectedness of our physical, emotional, and spiritual selves.
Managing Pain at Night
At night, I manage my back pain by using a supportive mattress and pillow to ensure proper spinal alignment while I sleep. I have learned that the right sleeping positions can make a big difference in reducing discomfort. I find that sleeping on my side with a pillow between my knees helps to alleviate pressure on my back. Additionally, practicing relaxation techniques before bed, such as deep breathing and guided meditation, helps to calm my mind and relax my muscles. This not only promotes better sleep but also reduces stress, which can contribute to back pain. By prioritizing both physical and emotional well-being, I am able to find healing and balance in my journey of managing back pain.
| Sleeping Positions | Relaxation Techniques |
| --- | --- |
| Side with a pillow between knees | Deep breathing exercises |
| Back with a pillow under knees | Guided meditation |
| Stomach with a pillow under hips | Progressive muscle relaxation |
Healing Practices and Lifestyle Changes
Now that we've discussed some tips for managing back pain at night, let's delve into the healing practices and lifestyle changes that can bring relief and balance to our lives.
It's important to remember that addressing both the physical and spiritual aspects of back pain is crucial for holistic healing. One approach that has shown great benefits is acupuncture, which stimulates healing and pain relief by targeting specific points in the body.
Another effective practice is chiropractic adjustments, which restore spinal alignment and alleviate discomfort. These complementary therapies, along with regular exercise, good posture, and self-care practices, can support overall well-being and help in the long-term management of back pain.
By embracing a holistic mindset and incorporating these healing practices into our lives, we can find the balance and healing we seek.
Frequently Asked Questions
How can I determine if there is a spiritual meaning behind my back pain?
To determine if there is a spiritual meaning behind my back pain, I can explore alternative therapies and seek guidance from spiritual advisors. I can also reflect on my personal beliefs and experiences to find a holistic understanding of my pain.
Can emotional factors contribute to the development of back pain?
Yes, emotional factors can contribute to the development of back pain. The mind-body connection is powerful, and unresolved emotions or stress can manifest as physical pain. It's important to address both the physical and emotional aspects for holistic healing.
Are there specific spiritual practices or beliefs that can help alleviate back pain?
Yes, there are specific spiritual beliefs and alternative therapies that can help alleviate back pain. Incorporating practices such as meditation, energy healing, and embracing holistic beliefs can support healing and balance in the body.
What should I look for when seeking professional guidance for my back pain?
When seeking professional guidance for my back pain, I look for holistic approaches that incorporate both physical and spiritual aspects. I value practitioners who take a compassionate and intuitive approach, providing guidance and support throughout my healing journey.
Are there any lifestyle changes or healing practices that can complement traditional medical treatments for back pain?
Yes, there are lifestyle changes and alternative therapies that can complement traditional medical treatments for back pain. These include maintaining a healthy weight, regular exercise, acupuncture, chiropractic adjustments, massage therapy, and meditation.
Conclusion
In conclusion, exploring the spiritual side of back pain can lead to healing and balance in our lives. By addressing the physical causes and seeking appropriate treatment, we can alleviate the spiritual and emotional aspects of our pain.
It is important to remember that our emotions and beliefs can have an impact on our physical well-being. Seeking professional guidance from healthcare professionals, mental health experts, and spiritual advisors can provide valuable insights and support.
Additionally, incorporating healing practices and lifestyle changes, such as yoga, meditation, and energy healing, can promote pain relief and overall well-being. Remember, we are not just physical beings, but also spiritual beings, and by embracing a holistic mindset, we can find true healing and balance in our lives.
One interesting statistic to consider is that studies have shown that individuals who engage in regular spiritual practices, such as meditation or prayer, have been found to experience less chronic pain. This highlights the powerful connection between our spiritual well-being and our physical health.
By nurturing our spiritual side, we can find deeper meaning and purpose in our pain, ultimately leading to greater healing and balance.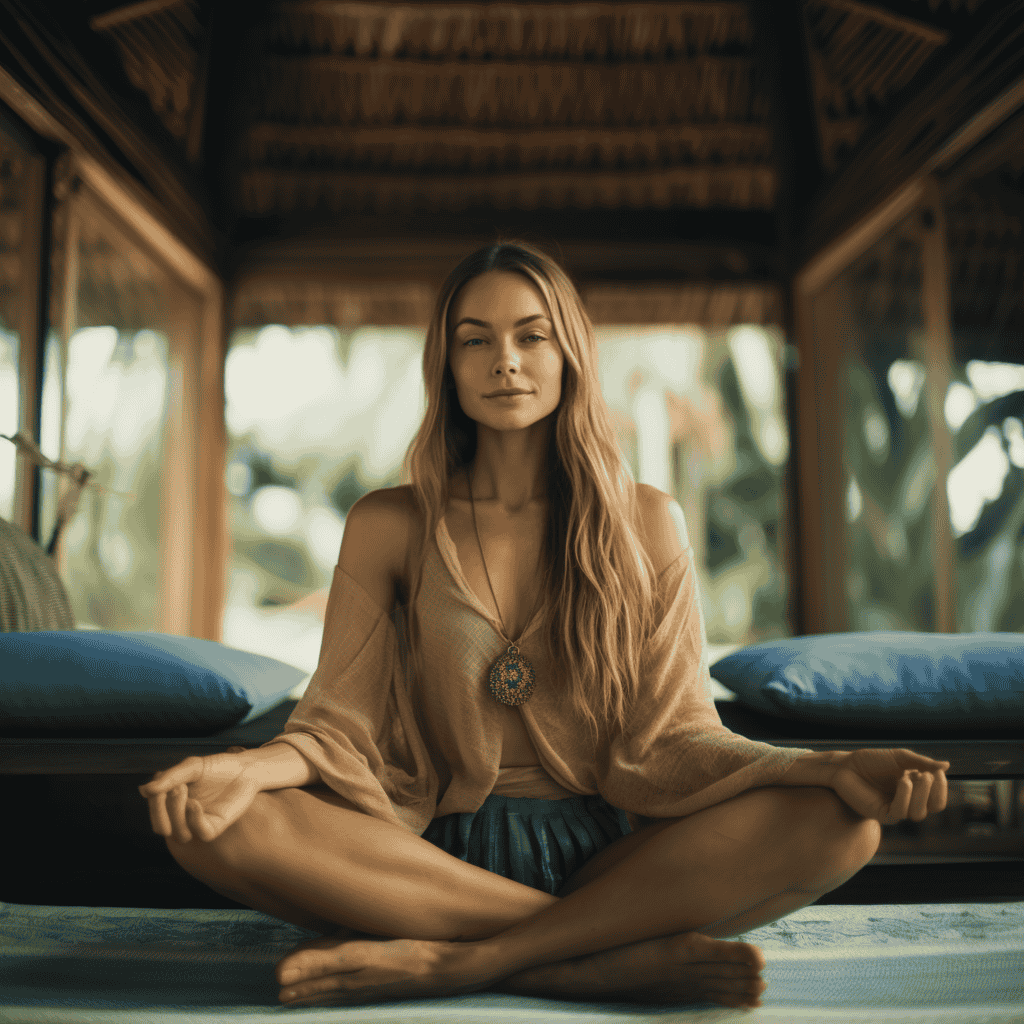 Meet Kiran, the guiding light of wisdom behind the empowering content at OurMindAndBody.com. As a talented and compassionate writer, Kiran weaves words with grace and insight, sharing profound knowledge and practical advice to inspire positive transformations in the lives of readers.
With a background in psychology and a deep-rooted passion for well-being, Kiran brings a unique blend of expertise and empathy to her writing. Her journey into the realm of mindfulness, meditation, and yoga began as a personal quest for self-discovery and healing. Having experienced the profound benefits of these practices firsthand, Kiran is committed to empowering others to embark on their own journeys of self-exploration and growth.
Inexpensive Thank You Gift Ideas: Personalized, Homemade, Plants, Practical, And Entertainment Options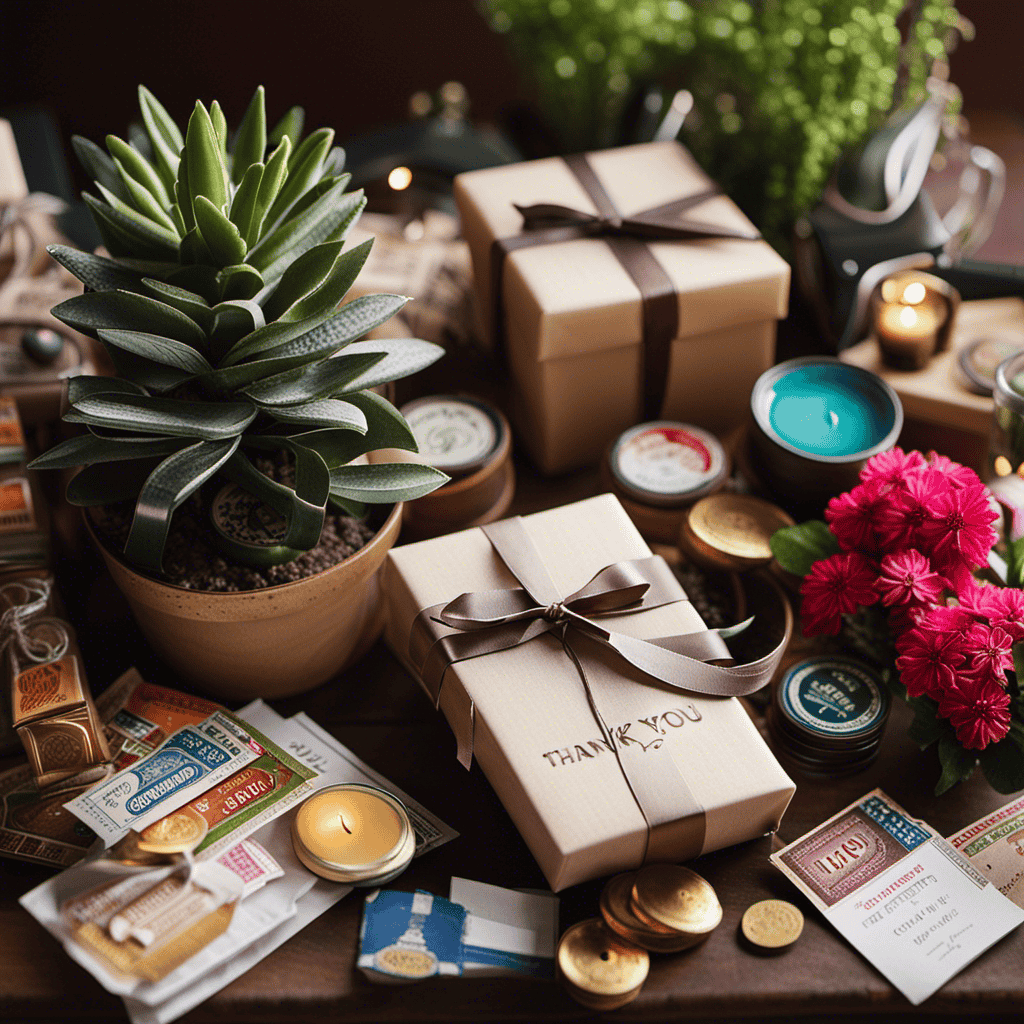 Picture this: you want to express your gratitude, but your budget is tight. Don't worry, I've got you covered! In this article, I'll share a variety of inexpensive thank you gift ideas that are sure to make a lasting impression.
From personalized treasures to homemade delights, plants to practical goodies, and even entertainment packs, there's something for everyone. Let's dive in and explore these creative and thoughtful options that won't break the bank.
Get ready to spread some gratitude!
Key Takeaways
Personalized gifts, such as cards and jewelry, can be a thoughtful and inexpensive way to show appreciation.
Homemade gifts, like treats and DIY crafts, can be unique and heartfelt options for thank you gifts.
Plants, such as succulents or herb gardens, are low-maintenance and long-lasting gifts that can bring joy to the recipient.
Practical gifts, such as customized mugs or kitchen gadgets, can be both useful and thoughtful thank you gifts.
Personalized Gifts
I love personalized gifts because they add a special touch to show my appreciation. Personalized gift options allow me to create unique and meaningful keepsakes for the people I want to thank.
One of my favorite personalized gifts is a personalized card. I enjoy choosing a design that reflects the recipient's personality and adding a heartfelt message inside.
Another great option is personalized keychains. I can have the person's name or initials engraved on a keychain, making it a practical and personalized accessory.
Lastly, personalized journals are a fantastic gift for someone who enjoys writing or journaling. I can customize the cover with their name or a special message, and they can use it to document their thoughts and memories.
Personalized gifts truly make the recipient feel special and loved.
Homemade Gifts
Homemade gifts can include items such as homemade food or homemade candles. DIY crafts are a great way to show someone you care, as they are unique handmade presents.
When it comes to homemade food, you can create delicious treats like cookies, jams, or even a homemade soup mix. Not only will the recipient appreciate the effort you put into making something from scratch, but they will also enjoy the tasty treat.
Homemade candles are another thoughtful gift idea, as they can be personalized with different scents and colors. You can experiment with different wax types and add your own unique touch with decorative elements like dried flowers or glitter.
These homemade gifts are not only cost-effective, but they also show that you took the time to create something special just for them.
Plants and Aromatherapy
One option that I find intriguing is exploring the world of plants and aromatherapy. Plants not only serve as beautiful decor but also have numerous benefits for our well-being. They can improve air quality, reduce stress, and boost productivity. Aromatherapy, on the other hand, involves using essential oils to promote relaxation and improve mood. It can be done through diffusers, massage oils, or even in the form of scented candles. The combination of plants and aromatherapy can create a serene and calming environment, making it a perfect thank you gift for someone who could use a little relaxation and self-care. To help you visualize the options, here is a table showcasing some popular plants and essential oils for aromatherapy:
| Plants as Decor | Benefits of Aromatherapy |
| --- | --- |
| Snake Plant | Lavender Oil |
| Peace Lily | Peppermint Oil |
| English Ivy | Eucalyptus Oil |
| Spider Plant | Lemon Oil |
| Aloe Vera | Tea Tree Oil |
With these options, you can create a personalized plant and aromatherapy gift set that will surely be appreciated.
Frequently Asked Questions
How can personalized gifts add a special touch to a thank you gift?
Personalized gifts add a special touch to thank you gifts by showing thought and effort. They allow you to create something unique and meaningful, making the recipient feel appreciated and valued. Personalization adds a personal touch to the gift, making it more memorable and cherished.
Are there any specific tips for creating homemade food gifts for thank you gestures?
When it comes to creating homemade food gifts for thank you gestures, getting creative with the packaging is key. From mason jars filled with cookies to beautifully wrapped bread loaves, the presentation adds an extra touch of thoughtfulness to your delicious gift.
What are the benefits of giving potted plants as thank you gifts?
Giving potted plants as thank you gifts provides numerous benefits. They add beauty to any space, improve air quality, and promote relaxation. Additionally, creative ways to personalize thank you gifts include painting the pots or adding custom plant markers.
How can aromatherapy kits enhance the thank you gift experience?
Aromatherapy kits can enhance the thank you gift experience by providing a relaxing and rejuvenating spa-like experience. With the right essential oils and accessories, recipients can create their own DIY spa treatments for a truly indulgent and personalized gift.
Can you suggest any unique and practical gift ideas for expressing gratitude?
For expressing gratitude, consider unique experiences like a cooking class or a spa day. Practical gadgets like a multi-tool or a portable phone charger can also be great gifts that show appreciation.
Conclusion
In conclusion, when it comes to showing gratitude, inexpensive thank you gift ideas can go a long way in making someone feel appreciated.
Personalized gifts add a special touch, allowing you to tailor the gift to the recipient's interests and personality.
Homemade gifts show effort and care, making them extra meaningful.
Plants and aromatherapy bring a sense of nature and relaxation to any space.
Practical gifts like coffee mugs or gift cards are always useful and appreciated.
And lastly, entertainment gifts provide a fun and enjoyable experience.
As the saying goes, 'It's the thought that counts,' and these thoughtful and budget-friendly gift options truly embody that sentiment.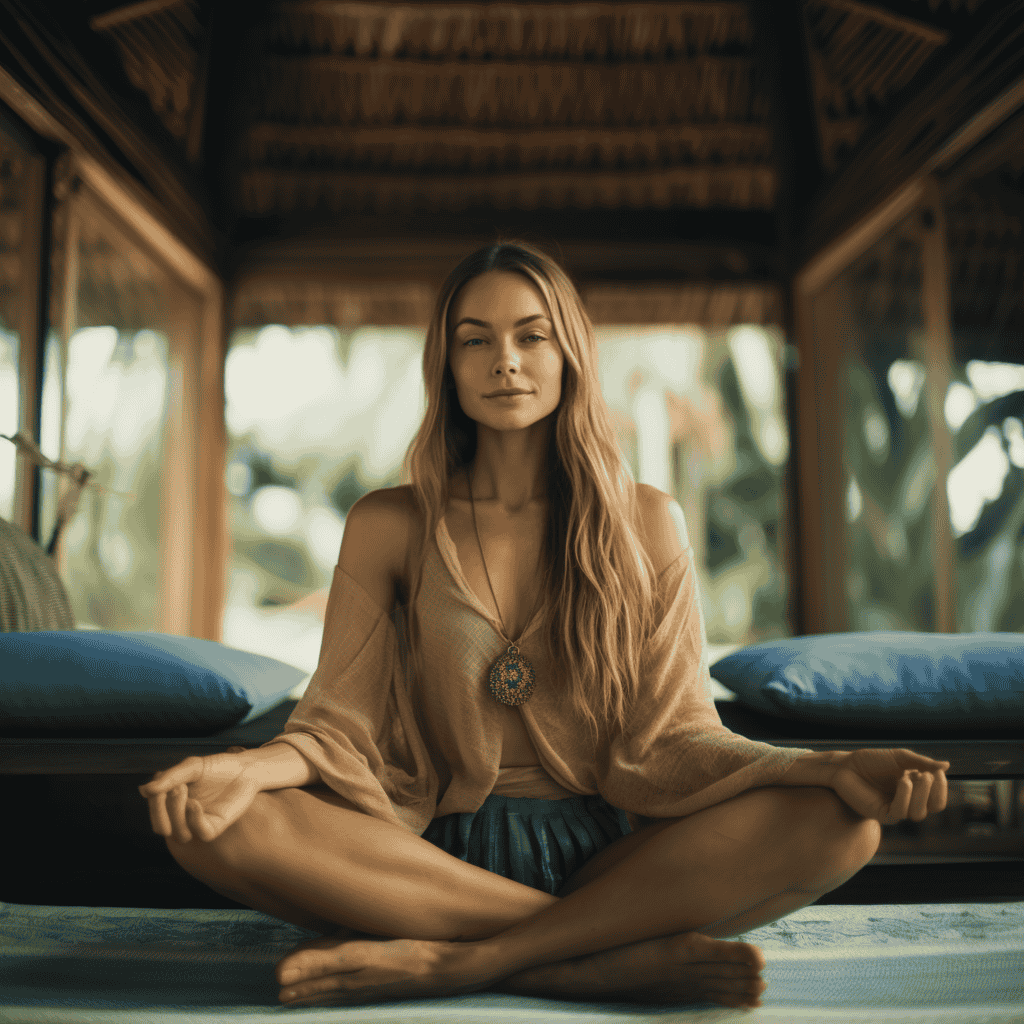 Meet Kiran, the guiding light of wisdom behind the empowering content at OurMindAndBody.com. As a talented and compassionate writer, Kiran weaves words with grace and insight, sharing profound knowledge and practical advice to inspire positive transformations in the lives of readers.
With a background in psychology and a deep-rooted passion for well-being, Kiran brings a unique blend of expertise and empathy to her writing. Her journey into the realm of mindfulness, meditation, and yoga began as a personal quest for self-discovery and healing. Having experienced the profound benefits of these practices firsthand, Kiran is committed to empowering others to embark on their own journeys of self-exploration and growth.