Did you know that spiritual healing has been practiced for centuries, with evidence dating back to ancient civilizations? In fact, according to a recent survey, 54% of adults have tried some form of alternative healing, including spiritual healing.
In this article, we will explore the world of spiritual healing and delve into the role of a healer. Whether you are curious about this holistic approach or seeking guidance on your own healing journey, join me as we uncover the power of spirituality in promoting well-being and transformation.
Key Takeaways
Spiritual healing has been practiced for centuries and has evidence dating back to ancient civilizations.
A recent survey shows that 54% of adults have tried alternative healing, indicating its popularity.
Spiritual healing offers physical and emotional healing, reduces stress, promotes relaxation, and enhances overall well-being.
Finding a suitable healer is important as they understand unique needs, create a safe and supportive space, and guide individuals on their healing and growth journey.
What is Spiritual Healing?
I believe that spiritual healing is a practice that involves connecting with a higher power and using different techniques to bring about physical and emotional healing, as well as transformation and growth.
It is a holistic approach that addresses not only the symptoms but also the root causes of our pain and suffering.
Spiritual healing offers numerous benefits, such as reducing stress, promoting relaxation, and enhancing overall well-being. It can also help us gain clarity, find our purpose, and experience a deep sense of peace and fulfillment.
When seeking spiritual healing, it is important to find a suitable healer who resonates with us and understands our unique needs. A good spiritual healer will create a safe and supportive space for us to heal and grow, guiding us on our journey of self-discovery and empowerment.
Different Techniques
Chakra healing, energy healing, faith healing, shamanic healing, and various ancient practices are different techniques used in the field of spiritual healing. Each technique offers unique approaches and benefits for individuals seeking spiritual healing.
Chakra healing focuses on balancing the energy centers in the body, known as chakras, to promote physical, emotional, and spiritual well-being. By clearing blockages and restoring harmony, chakra healing allows for the flow of positive energy.
Energy healing involves channeling healing energy into the body to activate the body's natural healing abilities. This technique helps to release negative energy, reduce stress, and restore vitality and balance.
Faith healing relies on the power of belief and connection with a higher power to facilitate healing. It emphasizes the power of faith, prayer, and spiritual connection in promoting well-being.
These techniques, when used with intention and skill, can bring about profound healing and transformation in individuals seeking spiritual growth and well-being.
Role of a Healer
Connecting with a higher power is essential for me as a spiritual healer to empower my clients and provide holistic care. By establishing a deep connection with a higher source, I am able to tap into the universal energy and channel it towards healing. This connection allows me to access the wisdom and guidance necessary to support my clients on their healing journey.
Empowering clients is one of my primary roles as a healer. I strive to create a safe and nurturing space where they can explore their inner selves, gain clarity, and find the strength to overcome challenges. Through compassionate listening and intuitive guidance, I aim to help them regain their power and make empowered choices.
Providing holistic care means addressing all aspects of their being – physical, emotional, mental, and spiritual. I understand that true healing goes beyond just treating symptoms; it involves nurturing the whole person and promoting balance and harmony in their lives.
Frequently Asked Questions
Can spiritual healing cure physical ailments?
Yes, spiritual healing can be a powerful tool in addressing physical ailments. While it may not replace traditional medical treatment, it can complement it by promoting holistic healing and addressing the underlying emotional and spiritual causes of illness.
How long does it typically take to experience the benefits of spiritual healing?
On average, the duration to experience the benefits of spiritual healing varies for each individual. Factors such as openness, willingness to heal, and the nature of the issue being addressed can affect progress.
Is spiritual healing only for those who are religious or have a specific faith?
No, spiritual healing is not only for those who are religious or have a specific faith. It is an alternative approach that can benefit anyone, regardless of their personal beliefs. It offers a holistic form of healing that addresses the mind, body, and spirit.
Can spiritual healing be done remotely or does it require in-person sessions?
Remote spiritual healing techniques can be effective in providing healing and transformation, as they transcend physical boundaries. However, in-person sessions offer a deeper connection and personalized experience, allowing for a more profound healing journey. Both approaches have their benefits and limitations.
Are there any potential risks or side effects associated with spiritual healing?
While spiritual healing is generally safe, it is important to acknowledge that there are potential risks and side effects. However, by taking proper safety precautions and working with a qualified healer, these risks can be minimized.
Conclusion
In conclusion, spiritual healing is a powerful practice that can bring about profound transformation and healing. As a spiritual healer, I have witnessed the incredible impact it can have on individuals.
By tapping into the power of spirituality and connecting with a higher power, we can guide and facilitate the healing process. It is important to remember that spiritual healing is not a substitute for professional medical care, but it can complement it.
Through understanding spiritual laws and expectations, we can provide holistic care and support for our clients on their journey towards physical and emotional well-being.
Remember, healing is a personal and unique experience, and as healers, we are here to empower and guide you along the way. Trust in the process and embrace the potential for growth and transformation that spiritual healing offers.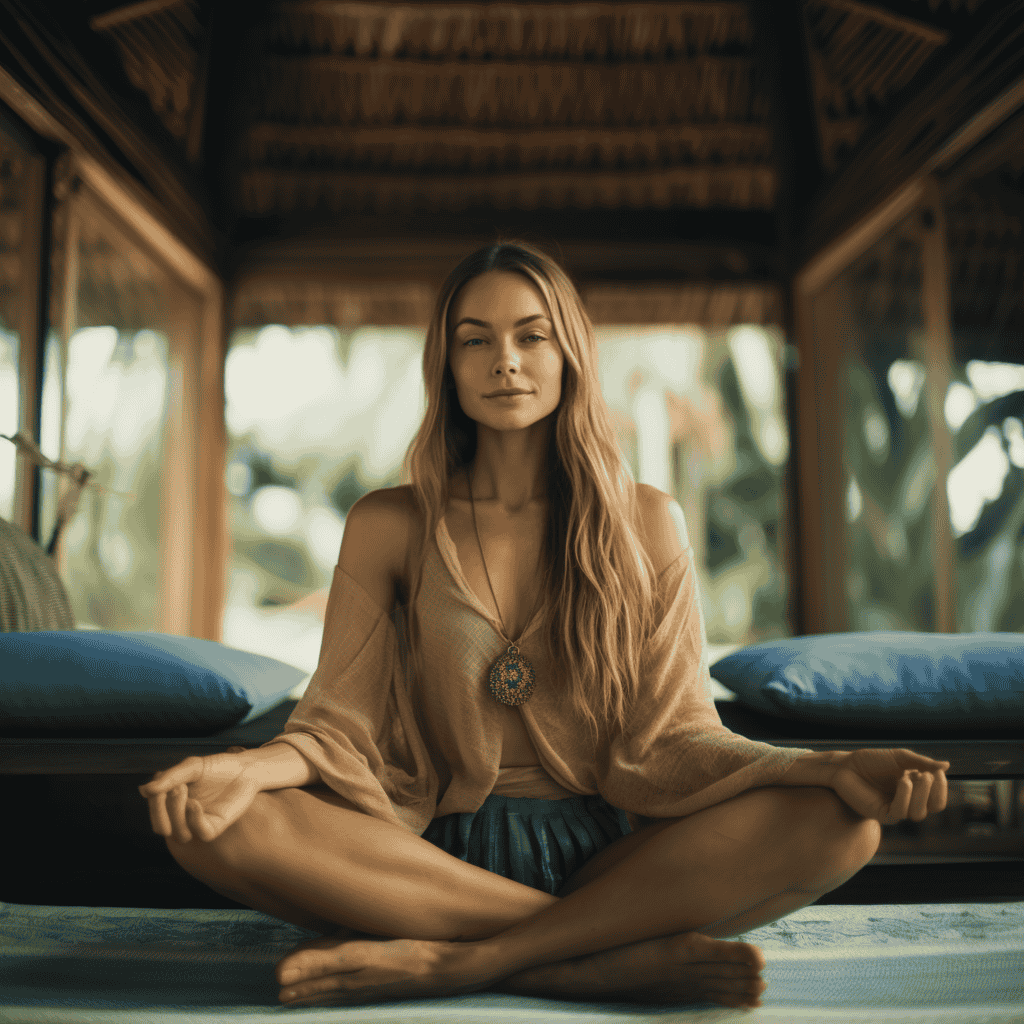 Meet Kiran, the guiding light of wisdom behind the empowering content at OurMindAndBody.com. As a talented and compassionate writer, Kiran weaves words with grace and insight, sharing profound knowledge and practical advice to inspire positive transformations in the lives of readers.
With a background in psychology and a deep-rooted passion for well-being, Kiran brings a unique blend of expertise and empathy to her writing. Her journey into the realm of mindfulness, meditation, and yoga began as a personal quest for self-discovery and healing. Having experienced the profound benefits of these practices firsthand, Kiran is committed to empowering others to embark on their own journeys of self-exploration and growth.