Imagine you're a college student, juggling multiple responsibilities, feeling the weight of deadlines, and struggling to find balance in your life. The stress can be overwhelming, affecting your academic performance and overall well-being.
But fear not! In this article, I will share practical techniques to help you manage your stress and pave the way for success. From getting enough rest and sleep to practicing mindfulness and setting realistic goals, these strategies will empower you to thrive in the face of adversity.
So let's dive in and discover the techniques for managing student stress and achieving your full potential.
Key Takeaways
College students face various stressors including educational requirements, money troubles, work obligations, romantic relationships, and isolation from family.
Research shows that college-age students are at the highest risk of developing stress compared to other age groups.
Techniques for managing stress include proper rest and sleep, time management, regular exercise, getting organized, journaling, building a support network, practicing mindfulness, setting realistic goals and expectations, and having stress outlets.
Lack of sleep is a major trigger of stress, and techniques to improve sleep include reducing light exposure, exercising, avoiding caffeine, and limiting technology use before bed.
Stressors and Effects
College students like me face a range of stressors, including educational requirements, financial troubles, work obligations, romantic relationships, and being away from family. All of these can have a negative impact on our academic performance, social growth, and overall well-being.
It's important for us to recognize the effects that stress can have on our lives and take proactive steps to manage it. By implementing stress management techniques, we can improve our mood, reduce stress, and enhance our overall well-being.
Techniques such as getting enough quality sleep, practicing good time management, engaging in regular exercise, getting organized, and building a support network can help us effectively manage stress. Additionally, journaling and practicing mindfulness can promote self-reflection and increase our awareness of stress triggers.
By setting realistic goals and expectations and having stress outlets, such as hobbies and activities we enjoy, we can successfully navigate the challenges and demands of college life while maintaining our mental and emotional well-being.
Rest and Sleep Techniques
After a long day, I prioritize getting enough quality sleep to improve my mood and reduce stress. Lack of sleep can be a major trigger for stress, and I've learned that taking care of my sleep is essential for my overall well-being.
To improve my sleep, I have implemented a few techniques that have made a significant difference. First, I make sure to reduce light exposure before bed by dimming the lights and avoiding screens.
I also exercise regularly, as it helps me unwind and relax before bed. Another important step is to avoid caffeine in the evenings, as it can interfere with my ability to fall asleep.
Lastly, I limit my technology use before bed, opting for a book or some light stretching instead. These techniques have helped me establish a bedtime routine and create a peaceful environment that promotes restful sleep.
Time Management Techniques
Before starting my day, I prioritize setting SMART goals to effectively manage my time and reduce stress. This technique has been incredibly helpful in keeping me organized and focused.
Here are three sub-lists to give you a clearer picture of how it works:
Specific goals: I break down my tasks into specific and actionable steps. For example, instead of saying 'study for biology,' I set a goal like 'review chapter 3 and complete practice questions.'

Measurable goals: I set clear criteria to measure my progress and success. This helps me stay motivated and track my achievements. For instance, I might set a goal to spend 2 hours studying and complete 80% of my assigned readings.

Time-bound goals: I allocate specific timeframes for each task to ensure I stay on track. Setting deadlines helps me stay focused and prevents procrastination. For instance, I might set a goal to finish my math homework by 3 pm.
By following these time management techniques, I am able to stay organized, reduce stress, and make the most out of my day.
Getting Organized
Getting organized is essential for reducing stress and increasing productivity. When students have a clear plan and know where things are, it helps minimize anxiety and distractions.
One practical way to get organized is by using calendars and planners. By mapping out important dates, assignments, and deadlines, students can stay on top of their responsibilities and avoid last-minute stress.
Additionally, keeping study areas and living environments clean and tidy can have a significant impact on stress levels. A clutter-free space promotes focus and reduces the feeling of being overwhelmed. By taking the time to declutter and organize, students can create a more conducive environment for studying and relaxation.
So, let's make organization a priority and watch as stress levels decrease and productivity skyrockets.
Journaling and Self-Reflection
Journaling and self-reflection have been incredibly helpful in managing my stress and gaining a better understanding of my thoughts and emotions. Taking the time to write down my thoughts and feelings allows me to process them in a more structured way. It's like having a conversation with myself, where I can explore my worries, fears, and goals. Through journaling, I've discovered patterns in my stress triggers and have been able to develop strategies to deal with them more effectively.
In addition to journaling, self-reflection is another powerful tool. By taking time to reflect on my experiences and actions, I can gain insight into what is causing my stress and how I can change my approach. I use a simple table format to guide my self-reflection process:
| What happened? | How did I feel? | What did I learn? | What can I do differently next time? | How will I take care of myself? |
| --- | --- | --- | --- | --- |
| | | | | |
This table helps me organize my thoughts and encourages me to find practical solutions to manage my stress. By being intentional about self-reflection, I can make positive changes and take better care of myself.
Building a Support Network
Building a support network has been crucial in my journey to managing stress and finding success in college. Having trusted friends and family members who understand the challenges I face has made a significant difference in my ability to cope with stress.
In terms of academic support, I have found study groups to be incredibly helpful. Collaborating with classmates allows us to share ideas, clarify concepts, and support each other through difficult assignments. It also provides a sense of camaraderie and a reminder that I am not alone in my struggles.
On a personal level, having a support network means having people to talk to and lean on during tough times. Whether it's venting about a stressful day or seeking advice, knowing that I have a group of people who genuinely care about my well-being has been invaluable.
Overall, building a support network has provided me with the emotional, academic, and practical support necessary to navigate the challenges of college life. It is a reminder that I don't have to face stress alone and that there are people who are there to help me succeed.
Practicing Mindfulness
Practicing mindfulness has been a game-changer in my stress management journey. It has allowed me to quiet my mind and increase my awareness of the present moment. When I first started practicing mindfulness, I was skeptical about its effectiveness. However, as I continued to incorporate it into my daily routine, I noticed a significant reduction in my stress levels.
Mindfulness has taught me to focus on my breath, observe my thoughts without judgment, and let go of worries about the past or future. By staying present, I am better equipped to handle stressful situations and make decisions with clarity. I have also become more attuned to my body's signals, knowing when to take breaks or engage in self-care activities.
Mindfulness is a simple yet powerful technique that has transformed my stress management approach, and I highly recommend it to fellow students.
Setting Realistic Goals and Expectations
Now that we have explored the benefits of practicing mindfulness in managing student stress, let's shift our focus to another essential technique: setting realistic goals and expectations.
As a student, I understand the pressure to excel academically and meet high expectations, but it's crucial to find a balance. Here are three practical steps to help you set realistic goals:
Assess your abilities and limitations: Take a realistic look at your strengths and weaknesses. Understand that you cannot do everything perfectly, and that's okay. Prioritize your tasks and focus on what truly matters.

Break goals into smaller, manageable steps: Overwhelming goals can lead to stress and anxiety. Break them down into smaller, achievable tasks. Celebrate each milestone, and you'll feel a sense of accomplishment along the way.

Practice self-compassion: Be kind to yourself when setbacks occur. Remember that setbacks are a natural part of the learning process. Embrace them as opportunities to grow and learn.
By setting realistic goals and expectations, you can reduce stress and increase your chances of success. Remember, it's not about perfection, but about progress.
Frequently Asked Questions
How can students effectively manage stress during exam periods?
During exam periods, I find it helpful to prioritize self-care by getting enough rest, exercising regularly, and practicing mindfulness. Breaking tasks into smaller steps, setting realistic goals, and seeking support from friends and family also alleviate stress.
Are there any specific relaxation techniques that can help students reduce stress?
Sure, there are several relaxation techniques that can help reduce student stress. Deep breathing exercises, progressive muscle relaxation, guided imagery, and mindfulness meditation are all effective in promoting relaxation and reducing stress levels.
What are some effective strategies for dealing with financial stress as a student?
Financial stress is common among students, but there are effective strategies to manage it. Creating a budget, seeking financial aid or part-time work, and exploring scholarship opportunities can alleviate financial burdens and reduce stress.
How can students balance their academic responsibilities with their social life to minimize stress?
To balance academic responsibilities with a social life and minimize stress, I recommend prioritizing tasks, creating a schedule, and setting boundaries. By managing time effectively and making time for social activities, students can maintain a healthy balance.
Are there any recommended stress management techniques for students who are also working part-time jobs?
Yes, there are recommended stress management techniques for students who are working part-time jobs. Prioritizing tasks, creating a schedule, practicing self-care, seeking support, and setting boundaries can help balance responsibilities and reduce stress.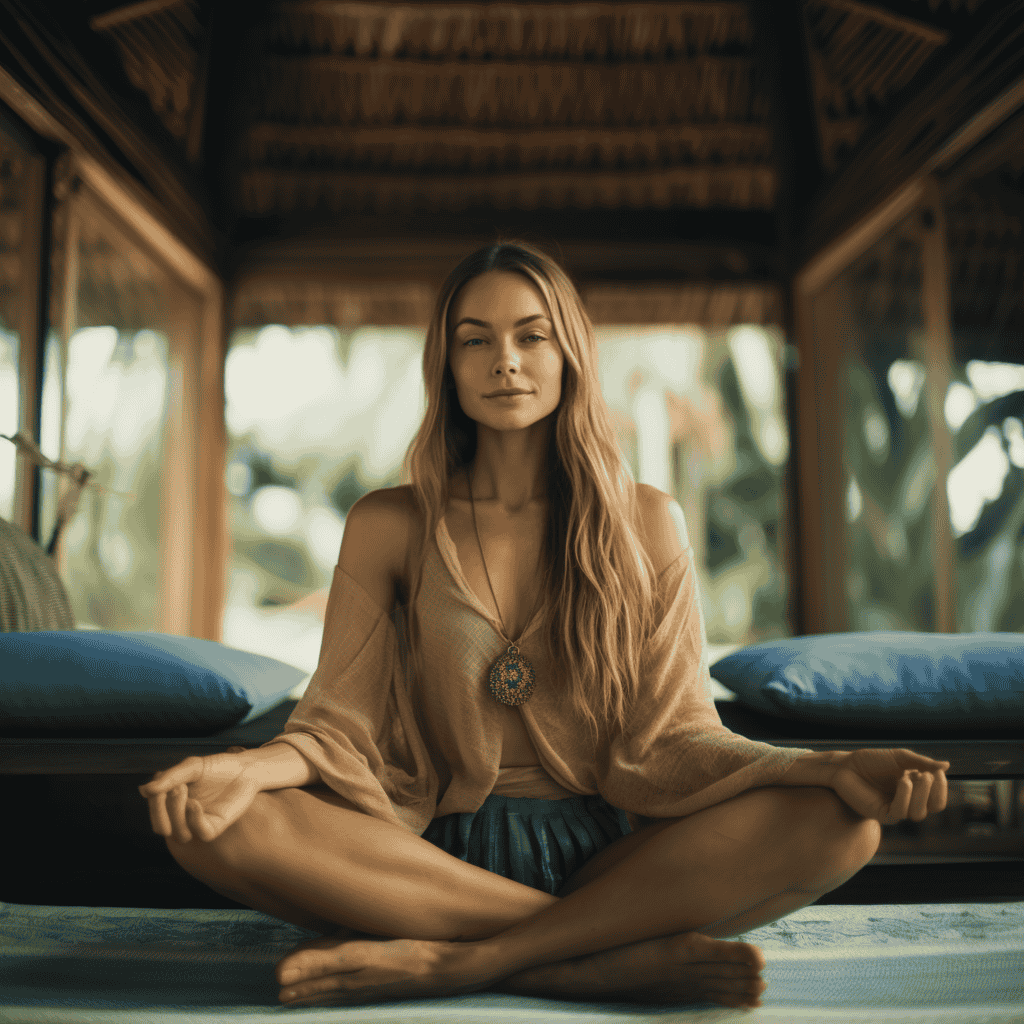 Meet Kiran, the guiding light of wisdom behind the empowering content at OurMindAndBody.com. As a talented and compassionate writer, Kiran weaves words with grace and insight, sharing profound knowledge and practical advice to inspire positive transformations in the lives of readers.
With a background in psychology and a deep-rooted passion for well-being, Kiran brings a unique blend of expertise and empathy to her writing. Her journey into the realm of mindfulness, meditation, and yoga began as a personal quest for self-discovery and healing. Having experienced the profound benefits of these practices firsthand, Kiran is committed to empowering others to embark on their own journeys of self-exploration and growth.