As we navigate the complexities of life, we often find ourselves engaged in unseen battles that test our faith and resilience. These spiritual battles can leave us feeling overwhelmed, exhausted, and defeated. But fear not, for there is hope.
In this article, I will guide you on a transformative journey towards victory in spiritual warfare. Drawing from biblical wisdom and personal experiences, we will uncover strategic insights and practical tools to conquer life's spiritual battles.
Get ready, for a triumphant journey awaits you.
Key Takeaways
Discernment is crucial in perceiving spiritual forces and identifying enemy tactics in spiritual battles.
Putting on the armor of God is essential for facing spiritual challenges, with each piece of armor serving a significant purpose.
Faith acts as a shield against the enemy's attacks and strengthens trust in God, enabling believers to overcome doubts and fears.
Protection and renewal of the mind through salvation and the truth guard against lies and deception, emphasizing the importance of salvation in spiritual battles.
Recognizing Spiritual Battles
I need to be aware of the existence of spiritual battles and use my spiritual discernment to recognize when I am facing one. It is crucial to understand the importance of discernment, as it allows me to see beyond the physical realm and perceive the spiritual forces at work.
By developing this discernment, I can identify the enemy's tactics and strategies, enabling me to effectively counter them. Spiritual battles are not always obvious, as they often manifest in subtle ways, such as negative thoughts, temptations, or intense spiritual warfare.
Therefore, it is essential to be attentive and discerning in order to recognize these battles and take appropriate action. Understanding the enemy's tactics empowers me to resist and overcome, ensuring victory in the spiritual battles of life.
Putting on the Armor
Equipping myself with the armor of God is like putting on a superhero suit that protects against the fiery arrows of the enemy, ensuring that I am prepared for whatever spiritual challenges come my way. Each piece of this powerful armor holds its own significance and plays a crucial role in my victory in spiritual warfare.
The belt of truth holds everything together, keeping me grounded in God's Word and protecting me from deception.
The breastplate of righteousness guards my heart, reminding me to live a life of integrity and righteousness.
The shoes of the gospel of peace provide stability and readiness, enabling me to share the good news with others.
The shield of faith extinguishes the enemy's flaming arrows, strengthening my trust in God.
The helmet of salvation protects my mind, giving me assurance of my eternal life in Christ.
And finally, the sword of the Spirit, which is the Word of God, is my offensive weapon, allowing me to counter the enemy's lies with the truth.
By understanding the importance of each piece and putting them on daily, I am fully equipped and prepared for the spiritual battles I face.
Power of Prayer
Prayer is a powerful weapon that strengthens my connection with God and provides guidance and protection in the midst of spiritual challenges.
Consistent prayer is essential in spiritual warfare, as it allows me to seek God's intervention and invite His presence into every battle I face.
Through prayer, I communicate with God, sharing my fears, hopes, and desires. I rely on His wisdom and guidance, knowing that He is always listening and ready to provide the answers I need.
Prayer is my lifeline in times of spiritual attack, as it reminds me of God's unfailing love and His ability to protect and deliver me from any situation.
It is through prayer that I find strength, peace, and the assurance of His victorious power in my life.
Frequently Asked Questions
How can I discern between a spiritual battle and just facing regular life challenges?
To discern between a spiritual battle and regular life challenges, I seek spiritual discernment through prayer and meditation. I look for signs like increased negativity, confusion, and opposition to my faith.
What are some practical strategies for putting on the armor of God in daily life?
Practical tips for daily application in putting on the armor of God include: 1) starting the day with prayer, 2) studying and meditating on Scripture, 3) surrounding oneself with fellow believers, 4) practicing gratitude and praise, and 5) staying vigilant against the enemy's tactics.
How can I maintain a consistent prayer life amidst a busy schedule?
Maintaining consistency in prayer amidst a busy schedule requires finding balance. Prioritize prayer by setting aside dedicated time each day, eliminate distractions, and use tools like reminders or prayer journals. Seek God's guidance for effective time management.
How do I find a supportive faith community if I don't currently have one?
Finding a supportive faith community can be challenging, but it's possible. Start by seeking out local churches, joining small groups or Bible studies, and volunteering in ministries. Building connections takes time, but it's worth it for growth and encouragement.
What are some practical ways to trust in God's victory when facing difficult spiritual battles?
When facing difficult spiritual battles, I trust in God's victory by surrendering to His will and having faith in Him. I seek His guidance through prayer and reading Scripture, finding strength and reassurance in His promises.
Conclusion
In conclusion, being victorious in spiritual warfare requires recognizing the battles we face, equipping ourselves with the armor of God, and harnessing the power of prayer.
It is essential to stay connected to a community of believers and seek wise counsel. Trusting in God's victory and surrendering to His will is key.
For example, imagine a woman who was struggling with fear and anxiety. Through prayer and wearing the armor of God, she found strength and peace, conquering her battles and experiencing victory.
By following these strategies, we can overcome life's spiritual battles and emerge victorious.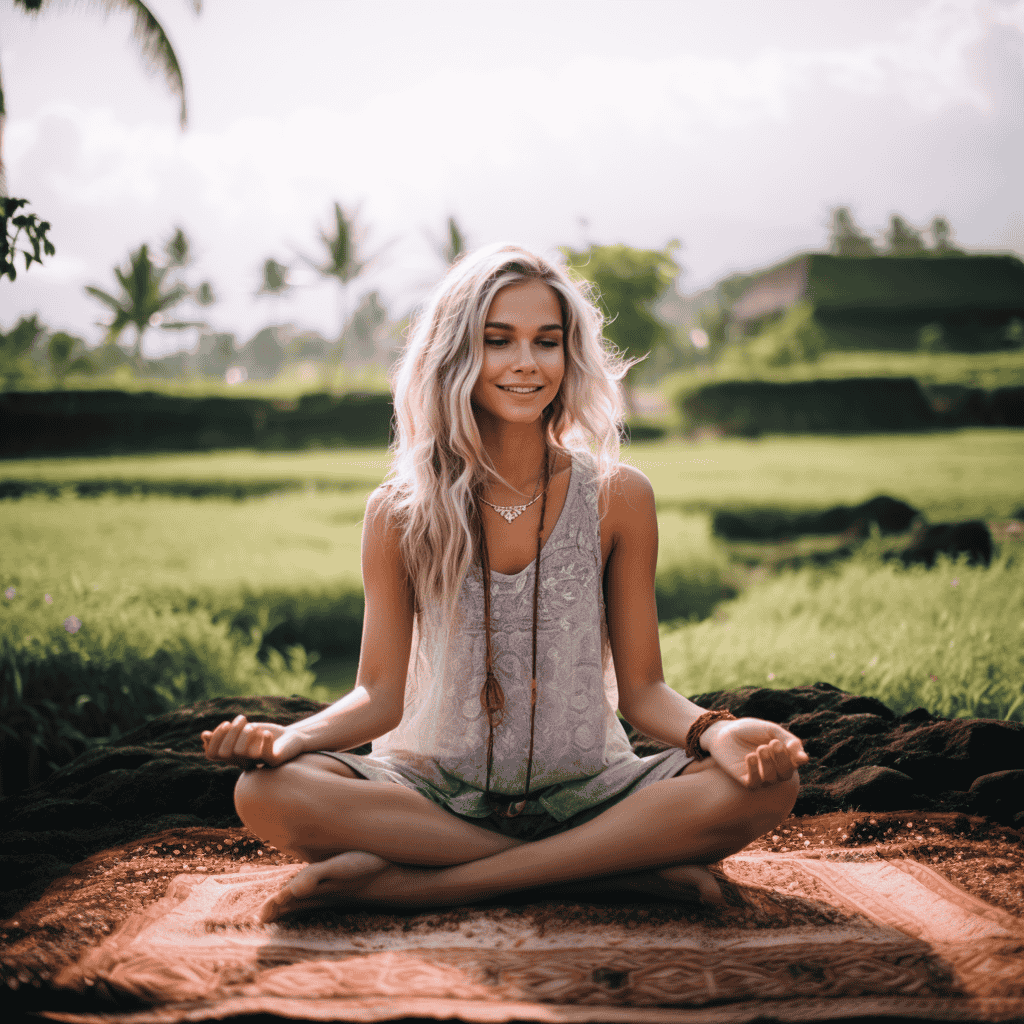 Meet Nadi, the soulful writer and explorer of inner realms who graces OurMindAndBody.com with her profound insights and heartfelt wisdom. With a profound passion for mindfulness, meditation, and spiritual growth, Nadi weaves words that touch the hearts and minds of readers, leaving a lasting impact on their well-being journey.
Rooted in a background of philosophy and psychology, Nadi's curiosity about the human mind and the mysteries of the soul led her on a transformative path of self-discovery. Drawn to the transformative power of mindfulness and meditation, she embarked on a quest to understand the intricacies of these practices, not only for her own growth but also to inspire others to embark on their own inner journeys.