In the journey of life, we often face challenges that can test our inner strength. Like a diamond forged under pressure, our spirits have the incredible capacity to grow resilient and shine brightly.
Building spiritual strength is a transformative process, akin to cultivating a garden within our souls. As we nurture our inner landscape with unwavering resolve and a deep connection to the divine, we unlock the hidden power within us.
Join me on this profound exploration of unleashing our inner resilience and building spiritual strength.
Key Takeaways
Unwavering resolve and faith are essential in building spiritual strength.
Overcoming limitations and living without fear are key components of spiritual growth.
A supportive spiritual community provides guidance, accountability, and empowerment.
Building spiritual strength involves nurturing our inner landscape and unlocking our hidden power within.
Characteristics of a Strong Spirit
I've learned that a strong spirit is characterized by unwavering resolve and faith, living without fear, and the ability to overcome limitations.
A strong spirit is a deep inner strength that allows us to face life's challenges with courage and grace. When we have unwavering resolve and faith, we believe in our own power to overcome any obstacle that comes our way. We trust in the divine plan and know that we are supported every step of the way.
Living without fear means that we embrace life fully, without allowing fear to hold us back. We step out of our comfort zones and take risks, knowing that growth and transformation lie on the other side.
And when we encounter limitations, we don't see them as roadblocks, but rather as opportunities for growth and expansion. We find creative solutions and push beyond what we thought was possible.
Building spiritual strength is a lifelong journey, but with each step, we become more resilient, more compassionate, and more connected to our true selves.
Restoring Spiritual Strength
Practices that nourish and rejuvenate the spirit are essential for restoring vitality and inner fortitude. In times of struggle and weariness, we must remember to replenish our spiritual strength.
It is through these practices that we can find solace and regain our sense of purpose. For me, seeking guidance from spiritual mentors or leaders has been invaluable. Their wisdom and support have provided me with the clarity and encouragement I needed to move forward.
Additionally, participating in joyful and fulfilling activities has helped me reconnect with my inner joy and gratitude. Whether it's spending time in nature, engaging in creative pursuits, or simply being present with loved ones, these activities have the power to uplift and nourish the soul.
Remember, restoring spiritual strength is a journey of self-care and self-discovery. Embrace these practices and watch as your spirit reawakens with newfound resilience and strength.
Overcoming Spiritual Weakness
Surrounding oneself with a supportive spiritual community is crucial for overcoming spiritual weakness. When we feel disconnected or lost on our spiritual journey, having a community that understands and supports us can provide the strength and encouragement we need.
Here are four ways that being part of a spiritual community can help us overcome spiritual weakness:
Guidance and Mentorship: By seeking guidance from spiritual mentors or counselors within our community, we can gain valuable insights and tools to navigate our challenges.

Shared Wisdom: Being part of a spiritual community allows us to learn from the experiences and wisdom of others, inspiring us to overcome our own weaknesses.

Collective Energy: The collective energy of a supportive community can uplift and empower us, creating a space for healing and growth.

Accountability and Support: A spiritual community can hold us accountable to our spiritual practices, providing the support and encouragement needed to stay committed and overcome our weaknesses.
By surrounding ourselves with a supportive spiritual community, we can find the strength and resilience to overcome our spiritual weaknesses and continue on our journey towards spiritual growth. Together, we can uplift and inspire each other, building a strong foundation for our individual and collective well-being.
Frequently Asked Questions
How can I develop a strong spiritual connection with a higher power?
To develop a strong spiritual connection with a higher power, I focus on cultivating faith, practicing gratitude, engaging in compassionate acts, and seeking inner stillness. Through these practices, I nourish my spirit and deepen my connection with the divine.
What are some practical ways to incorporate spiritual practices into my daily routine?
Every day, I find solace and strength in spiritual practices. From morning meditation to evening gratitude, these rituals ground me, connect me to something greater, and remind me of the power within.
How can I overcome feelings of doubt and uncertainty in my spiritual journey?
To overcome doubt and uncertainty in my spiritual journey, I embrace introspection and seek guidance from spiritual mentors. I cultivate faith and resilience, engaging in practices that connect me to the divine.
Are there any specific rituals or ceremonies that can help restore spiritual strength?
There are many rituals and ceremonies that can help restore spiritual strength. One powerful example is the practice of meditation, which has been shown to reduce stress, increase inner peace, and enhance spiritual connection.
How do I know if I am making progress in building my spiritual strength?
I know I'm making progress in building my spiritual strength when I feel a deep sense of peace and inner resilience. I become more aware of my unwavering faith, fearlessness, and the ability to overcome limitations.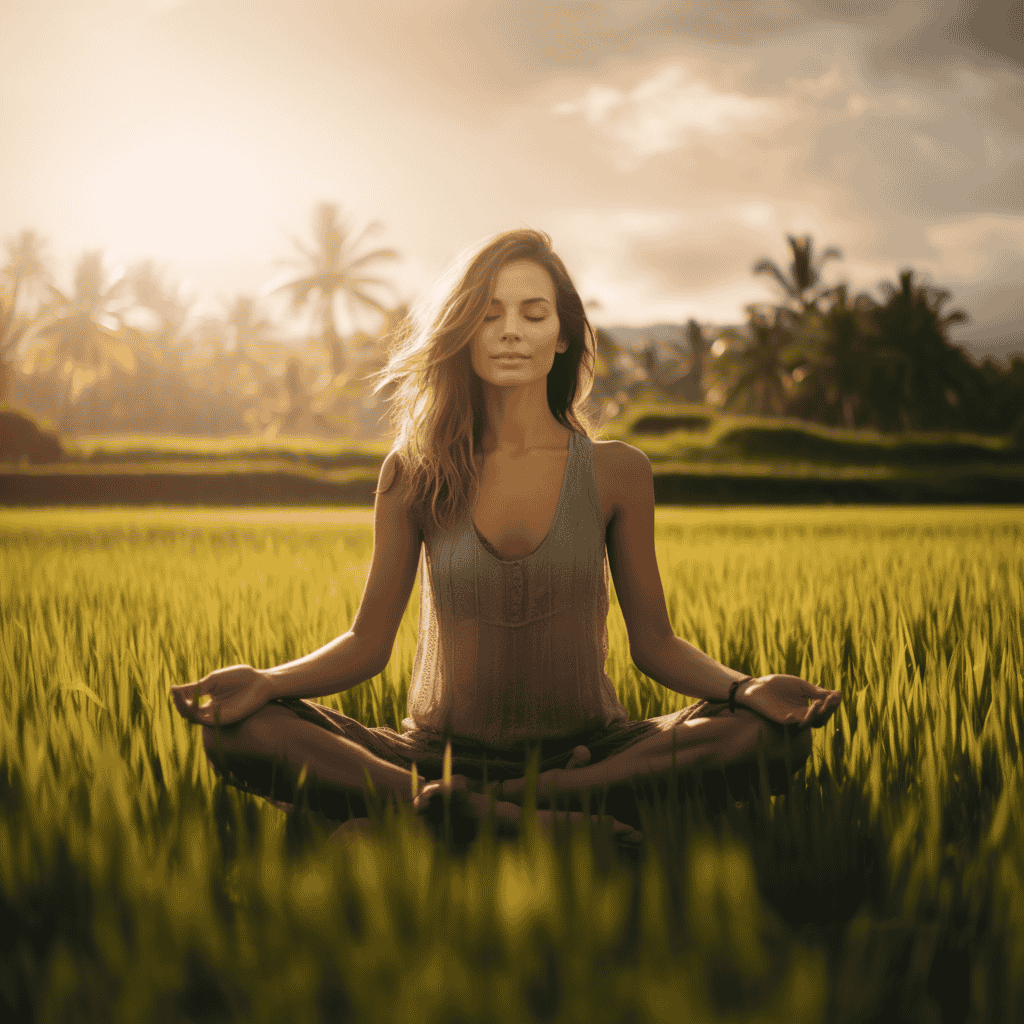 Say hello to Cypress, the soulful wordsmith behind the insightful articles at OurMindAndBody.com. Cypress is a gifted writer who weaves words with grace and precision, using language as a powerful tool to inspire, heal, and uplift the spirits of readers.
With a background in literature and a passion for personal growth, Cypress brings a unique perspective to the world of well-being and spirituality. Having experienced the transformative effects of meditation and yoga firsthand, Cypress is deeply connected to the essence of these practices and their potential to enrich lives.