Step into a world where vibrant hues dance and shimmer around every living being, revealing secrets untold. Like a kaleidoscope of emotions and energy, auras hold the key to understanding ourselves and those around us.
Imagine the beauty of a sunlit sky, each color illuminating a different facet of our personality, our emotions, and our very essence.
In this article, we will explore the captivating world of auras, delving into their colors and meanings, offering a glimpse into a realm where self-discovery and personal growth await.
Welcome to the extraordinary world of understanding auras.
Key Takeaways
Auras are luminous energy fields that surround living things and the colors of the aura provide insight into personality, emotions, and energy levels.
Aura color can be determined through observation, aura photography, and meditation, and understanding aura color can lead to self-awareness and positive life changes.
Aura colors are unique to each individual and changes in aura color can indicate health or emotional issues.
Different aura colors have different meanings, such as red representing passion and strength, orange representing creativity and expression, and yellow representing positivity and joy.
What is an aura?
An aura is a luminous energy field that surrounds me, and it provides insight into my personality, emotions, and energy levels. It is fascinating to explore the significance of aura colors in different cultures.
For example, in ancient Hindu texts, the aura is considered a vital aspect of a person's spiritual and physical well-being. Additionally, understanding the relationship between aura colors and chakras is enlightening. Each color is associated with a specific chakra, which represents different aspects of our being.
For instance, the red aura is connected to the root chakra, symbolizing passion and strength. By delving into the world of auras and their colors, I can gain a deeper understanding of myself and the energetic forces that shape my life.
Determining Aura Color
Using aura photography, I discovered that my aura color is a vibrant shade of yellow, reflecting my positive and joyful energy. Aura photography techniques involve capturing the energy field surrounding a person and translating it into colors. This innovative method provides a visual representation of our aura, allowing us to gain a deeper understanding of ourselves.
Meditation is another powerful tool for determining aura color. By quieting the mind and focusing on our inner energy, we can become more attuned to the colors that surround us. This introspective practice helps us connect with our true selves and uncover hidden aspects of our personality and emotions.
Exploring our aura color can be a transformative experience. It enables us to embrace our strengths and work on areas that need improvement. Understanding the unique combination of colors in our aura helps us make better decisions, cultivate healthier relationships, and embark on a path of personal growth.
So, let's delve into the realm of auras and discover the beautiful tapestry of colors that make us who we are.
Specific Aura Colors and Meanings
Exploring the specific colors of auras allows me to gain insight into different aspects of my personality and emotions. Each aura color carries its own symbolism and significance, providing a unique understanding of who I am.
For instance, a red aura signifies passion and strength, showing my fiery determination and energy. An orange aura represents creativity and expression, highlighting my vibrant and imaginative nature. Meanwhile, a yellow aura signifies positivity and mental clarity, reminding me to embrace joy and optimism in my life.
What's fascinating is that I can have multiple aura colors, each representing different aspects of my personality or emotions. This means that I am a complex and multidimensional being, with a beautiful tapestry of colors that make up who I am.
Understanding the significance of multiple aura colors allows me to navigate through life with a deeper self-awareness and appreciation for the intricate nuances of my being.
Frequently Asked Questions
Can a person have more than one dominant aura color?
Yes, it is possible for a person to have more than one dominant aura color. Combining aura colors creates unique aura color combinations that reflect different aspects of personality and emotions, providing a more comprehensive understanding of oneself.
How do external factors influence the color of someone's aura?
External factors such as environmental factors can influence the color of my aura. For example, being in nature may enhance a green aura. Additionally, my emotional state can affect my aura color, with negative emotions potentially causing shifts in color.
Can aura colors change throughout a person's lifetime?
Yes, aura colors can change throughout a person's lifetime. While some individuals may have a stable aura color, others may experience shifts due to personal growth, emotional changes, or external influences. These changes offer opportunities for self-awareness and growth.
Are there any specific techniques or exercises to enhance or strengthen a particular aura color?
To enhance or strengthen a particular aura color, I recommend practicing visualization techniques and meditation. By focusing on the desired aura color during meditation, you can cultivate and amplify its energy within yourself.
Is it possible for someone to have a completely colorless or transparent aura?
Having a completely colorless or transparent aura is not scientifically possible. Aura colors are linked to personality traits and emotions, reflecting our energy and vibration. Embracing the beauty and uniqueness of our aura colors can lead to personal growth and self-awareness.
Conclusion
In conclusion, understanding auras and their colors can truly be a transformative and enlightening experience. By delving into the depths of our own energy fields, we gain valuable insight into our personality, emotions, and overall well-being.
Just like the vibrant hues of a rainbow, our auras paint a vivid picture of who we are and where we're headed. So, let us embrace the vibrant reds of passion, the radiant oranges of creativity, and the golden yellows of positivity.
As we navigate through life's tapestry, may our auras shine brightly, guiding us towards personal growth, harmonious relationships, and a future filled with radiant joy.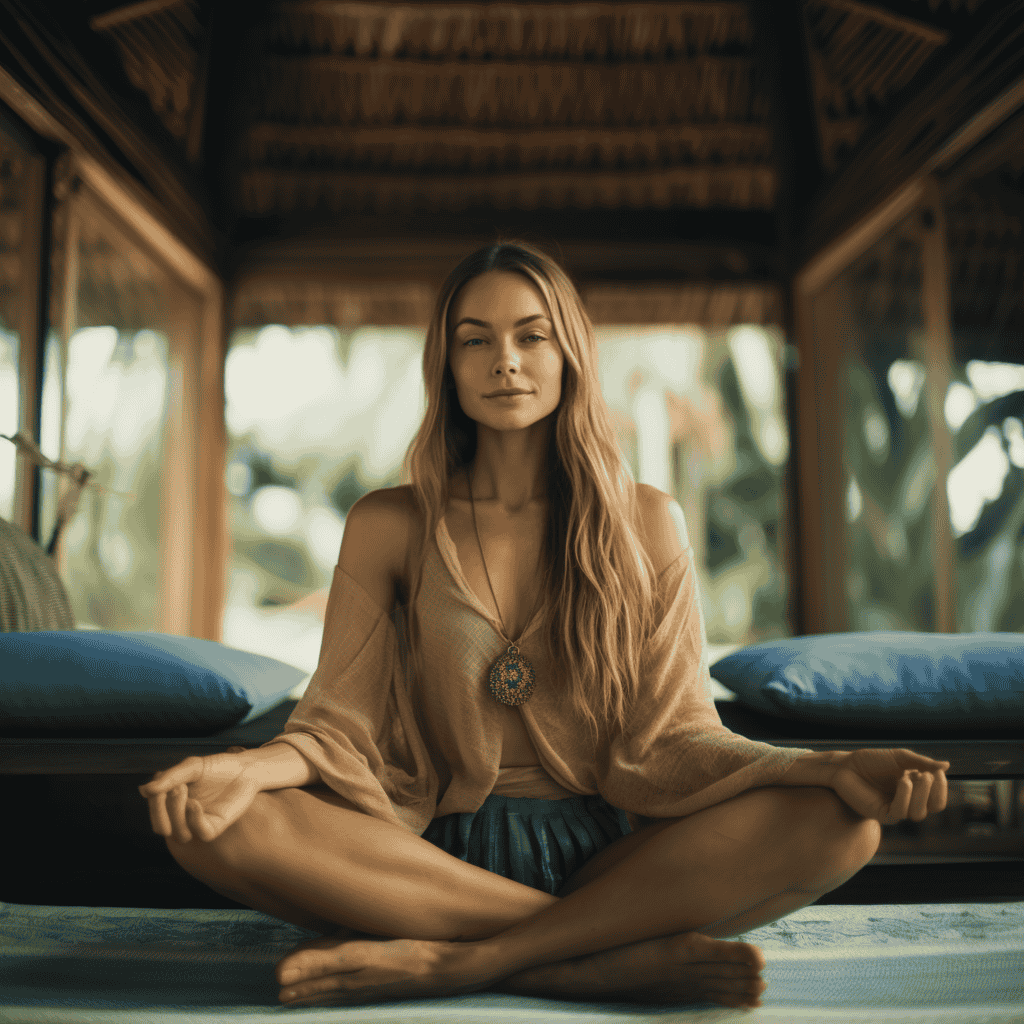 Meet Kiran, the guiding light of wisdom behind the empowering content at OurMindAndBody.com. As a talented and compassionate writer, Kiran weaves words with grace and insight, sharing profound knowledge and practical advice to inspire positive transformations in the lives of readers.
With a background in psychology and a deep-rooted passion for well-being, Kiran brings a unique blend of expertise and empathy to her writing. Her journey into the realm of mindfulness, meditation, and yoga began as a personal quest for self-discovery and healing. Having experienced the profound benefits of these practices firsthand, Kiran is committed to empowering others to embark on their own journeys of self-exploration and growth.