Step into the realm of energy healing and unlock the power of chakra wands with 'The Ultimate Guide to Choosing and Using Chakra Wands!'
Like a guiding light through a mystical journey, this comprehensive article illuminates the path to finding the perfect wand for your unique needs.
Delve into the world of gemstone healing properties and discover the art of energy focus.
Whether it's a copper wand for enhanced conductivity or a versatile gemstone wand for holistic healing, this guide will empower you to harness the transformative energy of chakra wands.
Key Takeaways
Choose a chakra wand based on the healing properties of different gemstones and your specific needs.
Consider the design and aesthetics of the wand to enhance the mystical experience.
Decide between hand-crafted and mass-produced wands, keeping in mind potential size variations.
Use a chakra wand for self-massage with gentle pressure, or ask a partner or practitioner for a more thorough massage.
What is a Chakra Wand?
A chakra wand is a tool used for energy healing and balancing. It can be chosen based on different gemstones and designs.
It is a handheld instrument that helps in channeling and directing energy to the body's energy centers, or chakras. These wands are often made of gemstones, such as quartz or amethyst, which have specific healing properties. The choice of gemstone depends on the individual's needs and preferences.
Additionally, chakra wands come in various designs, with pointed or rounded ends. The pointed end is ideal for concentrated energy work, while the rounded end provides added comfort during self-massage. The design and aesthetics of the wand can also enhance the mystical experience.
It is important to choose a high-quality chakra wand that aligns with your energy focus and intentions.
Choosing the Right Wand
To find the perfect wand, I consider the gemstone properties, energy focus, design, and whether it is hand-crafted or mass-produced.
Different gemstones have different healing properties, so I choose the one that aligns with my needs.
I also decide if I want a wand with a pointed or rounded end, based on my energy focus.
The design and aesthetics of the wand are important to me as it enhances the mystical experience.
I also take into account whether the wand is hand-crafted or mass-produced, keeping in mind potential size variations.
It's important not to solely rely on price, as cheap wands may not be made from high-quality gemstones.
By considering all these factors, I can choose the right wand that resonates with me.
Recommended Chakra Wands
I highly recommend considering the 7 Chakra Crystal Wand made of copper for its effective energy conduction. This wand is designed to align and balance the seven chakras in the body, promoting overall well-being and healing. The copper material enhances the conductivity of energy, making it a powerful tool for energy work.
To help you make an informed decision, here is a comparison table of the recommended chakra wands:
| Chakra Wand | Features |
| --- | --- |
| 7 Chakra Crystal Wand | Made of copper for effective energy conduction |
| Chakra Ball Healing Wand Stick | Pointed end for concentrated energy |
| Energized Gemstone Chakra Layer Orgone | Rounded end for smooth massage |
| DIY Chakra Wand | Customize your own wand with different crystals and stones |
Each of these wands has its own unique features and benefits, so consider your specific needs and preferences when choosing the right one for you. Remember to use chakra wands safely and responsibly for the best results.
Using a Chakra Wand on Yourself
For self-massage and relaxation, gently applying a chakra wand to different areas of the body can help alleviate tension and promote overall well-being. When using a chakra wand on yourself, it's important to choose a wand with a rounded end for added comfort.
Start by taking a few deep breaths and setting an intention for your self-massage session. Use gentle pressure as you move the wand in circular motions on the desired area, such as the neck, shoulders, or back. Avoid pressing too hard to prevent injury or increased pain.
You can also experiment with different massage techniques, such as tapping or sweeping motions, to target specific issues. If you prefer a more thorough massage, consider asking a partner, friend, or practitioner to assist you.
Remember to always use your chakra wand safely and responsibly, and enjoy the soothing benefits it can bring.
Making a DIY Chakra Wand
Creating your own DIY chakra wand is a fun and creative way to personalize your healing tools. Making a DIY chakra wand is a simple process that allows you to customize it according to your preferences.
Start by watching a video tutorial for tips on creating your own wand. Gather an assortment of crystals and stones, and choose ones that resonate with the specific chakra energies you want to work with. The more stones you use, the more powerful the wand becomes.
Remember, each color of the wand corresponds to a different chakra energy in the body. As you create your wand, infuse it with your intentions and positive energy.
Once your DIY chakra wand is complete, you can use it for self-massage, energy healing, or to enhance your meditation practice. Enjoy the process of creating and using your personalized chakra wand!
Customizing Your DIY Wand
To customize your DIY wand, gather an assortment of crystals and stones that resonate with your desired chakra energies. Each crystal corresponds to a specific chakra, so it's important to choose the right ones for your needs.
For the Root chakra, consider using red jasper or garnet. Citrine or amber are great choices for the Solar Plexus chakra. For the Heart chakra, you can use rose quartz or green aventurine. Amethyst or selenite are excellent options for the Crown chakra.
Once you have your crystals, you can arrange them in a pattern that feels intuitive to you. Some people like to create a gradient effect, starting with the root chakra crystal at the base and ending with the crown chakra crystal at the tip. Others prefer a more random arrangement.
Remember, the more stones you use, the more powerful your wand becomes. Experiment with different combinations and trust your intuition to guide you in creating a wand that is uniquely yours.
Safety and Responsibility
When using a chakra wand, it is important to prioritize safety and responsibility in order to prevent any potential injuries or negative experiences. Here are four key guidelines to ensure your chakra wand usage is safe and effective:
Cleanse and charge your wand: Before each use, cleanse your wand by placing it under running water or leaving it in saltwater overnight. Then, charge it by placing it in sunlight or moonlight for a few hours. This helps remove any negative energies and enhances its healing properties.

Set your intentions: Before using the wand, take a moment to set your intentions and focus on what you want to achieve. This helps channel your energy and enhances the effectiveness of the wand.

Use gentle pressure: When using the chakra wand for self-massage or on others, apply gentle pressure. Avoid pressing too hard to prevent discomfort or injury. Let the energy flow naturally and trust the healing process.

Cleanse and store properly: After each use, cleanse the wand again to remove any residual energies. Store it in a safe and sacred place, away from other crystals or objects that may interfere with its energy. This helps maintain its effectiveness and longevity.
By following these safety and responsibility guidelines, you can fully enjoy the benefits of your chakra wand while ensuring a positive and transformative experience.
Frequently Asked Questions
How long should I use a chakra wand during a self-massage session?
During a self-massage session with a chakra wand, it is recommended to use it for about 10-15 minutes. Start with gentle pressure and gradually increase as needed. Listen to your body and adjust accordingly.
Can I use a chakra wand on animals or pets?
Yes, you can use a chakra wand on animals or pets. It can help promote relaxation and balance in their energy systems. However, it's important to approach them gently and observe their reaction to ensure their comfort and safety.
Are there any specific gemstones that should be avoided when choosing a chakra wand?
When choosing a chakra wand, it's important to avoid gemstones with negative energy or properties that don't align with your needs. Research each gemstone's properties and ensure they resonate positively with your intentions.
Can I use a chakra wand on someone else without their consent?
No, using a chakra wand on someone else without their consent is not advisable. It's important to always respect others' boundaries and seek their permission before using any form of energy healing or bodywork on them.
How often should I cleanse and recharge my chakra wand?
I recommend cleansing and recharging your chakra wand after each use to maintain its effectiveness. This can be done by placing it under running water or in sunlight for a few hours.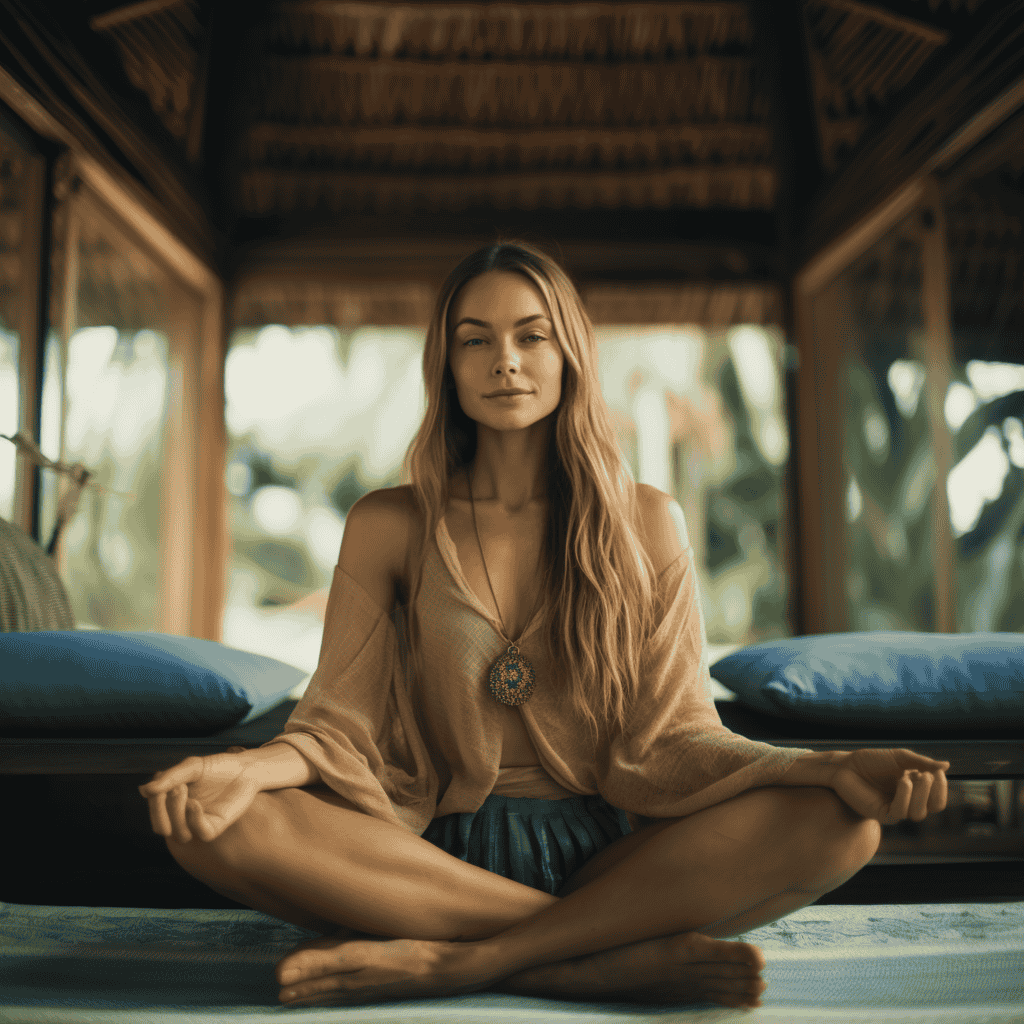 Meet Kiran, the guiding light of wisdom behind the empowering content at OurMindAndBody.com. As a talented and compassionate writer, Kiran weaves words with grace and insight, sharing profound knowledge and practical advice to inspire positive transformations in the lives of readers.
With a background in psychology and a deep-rooted passion for well-being, Kiran brings a unique blend of expertise and empathy to her writing. Her journey into the realm of mindfulness, meditation, and yoga began as a personal quest for self-discovery and healing. Having experienced the profound benefits of these practices firsthand, Kiran is committed to empowering others to embark on their own journeys of self-exploration and growth.