In the realm of spiritual practice, one can find a multitude of tools and rituals designed to deepen one's connection to the divine. Among these, rosary beads stand as a symbol of profound significance, offering a means to cultivate prayer and meditation.
Like a delicate thread that weaves through the fabric of devotion, rosary beads serve as a conduit between the human and the divine. Just as pearls are carefully strung together to form a necklace, the beads of a rosary guide the faithful through a sequence of prayers and contemplative moments.
With origins dating back to the 11th and 12th centuries, rosaries have been cherished by countless individuals seeking solace, guidance, and a tangible reminder of their spiritual journey.
This article explores the historical context, materials used, and the purpose and use of rosary beads, shedding light on their profound significance as a tool for prayer and meditation.
Key Takeaways
Rosary beads are prayer tools used in meditation to keep track of prayers said.
Birthstone rosaries include the birthstone from the month you were born and establish a personal connection with God.
The rosary appeared in Catholicism during the reign of St. Dominic in the 1200s, but it is also used in the Anglican and Episcopal churches.
Rosaries have been used throughout history to keep the mind focused on prayers or mantras and serve as a reminder that prayers are supported by others.
The History of Rosaries
The history of rosaries can be traced back to the 11th and 12th centuries when Western religions began using beads or stones to count prayers.
The evolution of rosaries can be seen in various religious traditions, with the Roman Catholic rosary being the most well-known.
The symbolism in rosaries is significant, as each bead represents a prayer or meditation. The use of beads or stones helped individuals keep track of their prayers and maintain focus during religious practices.
Over time, the rosary became associated with specific prayers and meditations, such as the Hail Mary and the Our Father.
The rosary holds a deep spiritual meaning for many, serving as a tool for prayer and meditation, and a reminder of the interconnectedness of believers.
Its history and symbolism continue to be cherished in religious communities worldwide.
Materials Used in Rosaries
Materials commonly used in the creation of rosaries include pearl, crystal, wood, and plastic, with pearl being the most popular choice among devotees.
The selection of materials for rosaries is not merely a matter of personal preference, but also carries symbolic significance and reflects cultural variations.
Pearl, known for its lustrous beauty, is often associated with purity and spirituality, making it a fitting choice for rosaries.
Crystal, with its clear and reflective properties, symbolizes clarity of mind and divine light.
Wood, being a natural and earthy material, represents a connection to nature and simplicity.
Plastic, on the other hand, provides a more affordable option while still serving the purpose of facilitating prayer and meditation.
The choice of material for a rosary can therefore carry deep meaning and contribute to the overall spiritual experience of the devotee.
Purpose and Use
One of the main functions of rosaries is to aid individuals in their religious practices. The spiritual significance and symbolism of rosary beads are deeply rooted in various religious traditions and spiritual practices.
Rosaries serve as a tool for prayer and meditation, allowing individuals to focus their thoughts and intentions. Different styles and designs of rosaries exist, reflecting cultural variations and personal preferences. Popular prayers and meditations associated with rosary beads vary across different religions, such as the Hail Mary and the Our Father in Catholicism.
The use of rosaries has been found to have a positive impact on mental health, mindfulness, stress relief, and overall well-being. By engaging in the repetitive and contemplative nature of rosary prayer, individuals can foster a deeper connection with themselves and the divine.
Rosaries play a significant role in enhancing spiritual experiences and guiding individuals in their religious journey.
Frequently Asked Questions
How long does it take to pray a full rosary?
On average, it takes approximately 20-30 minutes to pray a full rosary.
The act of praying the rosary offers numerous benefits, including deepening one's connection to God, fostering a sense of peace and tranquility, and enhancing spiritual growth.
Techniques for praying the rosary can vary, but generally involve reciting specific prayers while moving through the beads.
The historical and cultural significance of rosary beads is widespread, with their use observed in various religions and spiritual practices, serving as a tool for prayer and meditation.
Can non-Catholics use rosary beads?
Non-Catholics can indeed use rosary beads. While the rosary is most widely associated with Catholicism, it is not exclusive to this religious tradition. Rosary beads can be used by individuals of different faiths or those who simply appreciate the practice of prayer and meditation.
The physical act of counting prayers using the beads can be a helpful tool for anyone seeking a tangible way to focus their thoughts and intentions during spiritual practices.
Are there any specific rules or guidelines for using a rosary?
Rosary bead etiquette encompasses the proper handling and usage of rosary beads. While there are no specific rules or guidelines dictated by the Catholic Church, there are general practices that are commonly observed.
These include handling the rosary with reverence, not using it as a fashion accessory, and keeping it in a clean and safe place when not in use. It is also important to approach the rosary with sincere intentions and respect for its religious significance.
Are there different types of rosaries for different prayers or intentions?
Different types of rosaries are used for different prayers and intentions.
For example, there are birthstone rosaries that include the birthstone from the month you were born, establishing a personal connection with God.
Additionally, the Roman Catholic rosary includes specific prayers for each bead, while Islamic prayer beads called dhikr are used to recite God's name or greatness.
Using rosary beads in meditation provides benefits such as keeping track of prayers, maintaining focus, and establishing a connection to a higher power.
Can rosary beads be blessed by a priest?
Rosary beads can indeed be blessed by a priest. This act of blessing holds significant spiritual benefits for the individual who uses the beads in their prayer practice.
The blessing signifies the sanctification of the rosary, making it a sacred object that enhances the connection between the individual and their prayers. It is believed that the blessing infuses the rosary with divine grace, providing a sense of spiritual protection and guidance during prayer and meditation.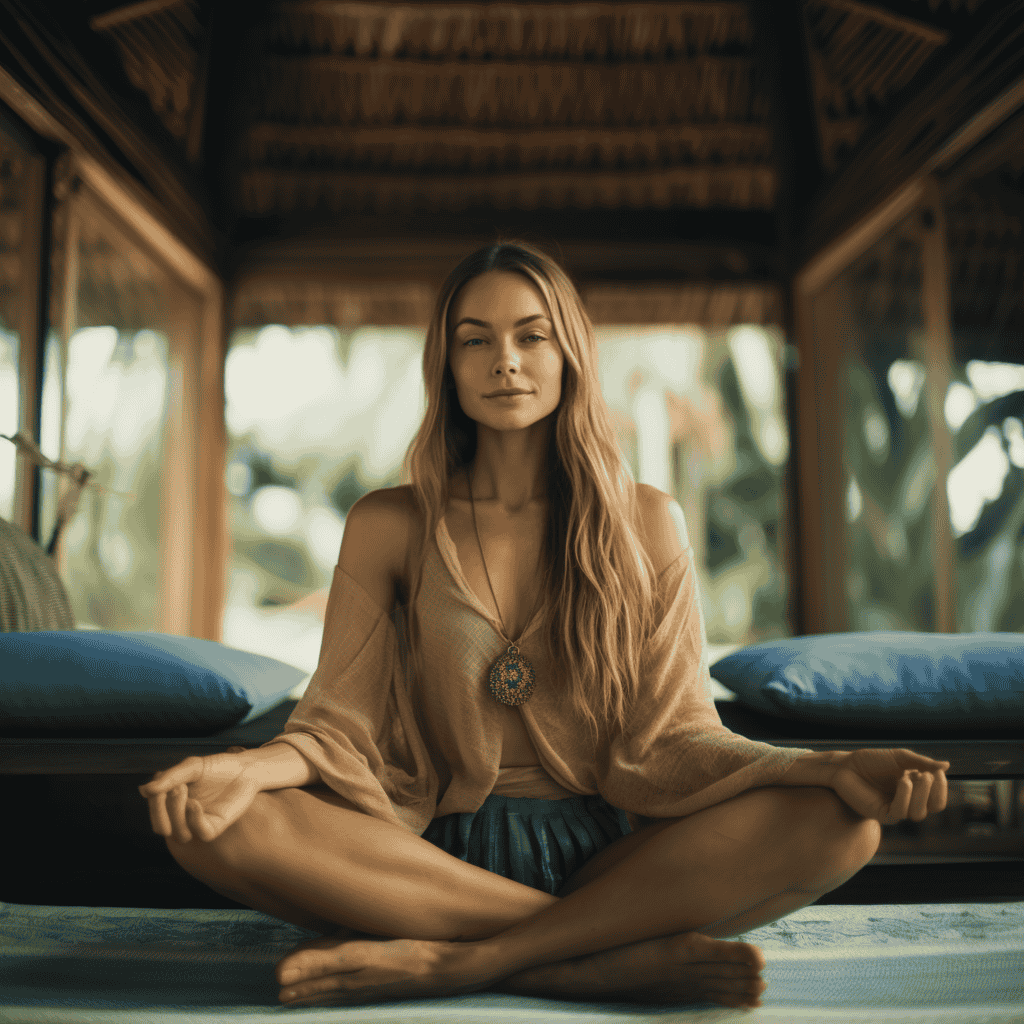 Meet Kiran, the guiding light of wisdom behind the empowering content at OurMindAndBody.com. As a talented and compassionate writer, Kiran weaves words with grace and insight, sharing profound knowledge and practical advice to inspire positive transformations in the lives of readers.
With a background in psychology and a deep-rooted passion for well-being, Kiran brings a unique blend of expertise and empathy to her writing. Her journey into the realm of mindfulness, meditation, and yoga began as a personal quest for self-discovery and healing. Having experienced the profound benefits of these practices firsthand, Kiran is committed to empowering others to embark on their own journeys of self-exploration and growth.