Dreams have long fascinated and intrigued humanity. They have been the subject of much speculation and interpretation throughout history, with various cultures and civilizations attributing different meanings to these enigmatic experiences.
The power of dream interpretation lies in its ability to unveil hidden meanings and tap into the depths of our subconscious mind. By delving into the symbols, themes, and narratives within our dreams, we can gain valuable insights into our innermost thoughts, fears, desires, and aspirations.
Dream interpretation offers a unique window into the workings of the human psyche, allowing us to understand ourselves on a deeper level and navigate the complexities of our waking lives. This article explores the significance of dream interpretation, highlighting its role in understanding the subconscious and gaining profound insight.
Through an objective and evidence-based analysis, we will uncover the transformative potential of dream interpretation and the profound impact it can have on our personal growth and self-discovery.
Key Takeaways
Dream interpretation taps into the subconscious mind and unveils hidden meanings.
Symbols, themes, and narratives in dreams provide insights into thoughts, fears, desires, and aspirations.
Dream interpretation helps understand oneself on a deeper level and navigate waking life.
Dream interpretation has a transformative potential for personal growth and self-discovery.
Why Interpret Dreams?
Dream interpretation is valuable because it allows individuals to gain a deeper understanding of themselves and access hidden meanings or messages within their dreams.
By exploring the symbolism present in dreams, individuals can unlock hidden emotions and gain insight into their subconscious thoughts and desires. Dreams are believed to be a reflection of one's innermost thoughts and feelings, and interpreting them can provide a window into the unconscious mind.
Through dream analysis, individuals can uncover unresolved conflicts, fears, and aspirations that may be influencing their waking life. This process of self-discovery can lead to personal growth and self-improvement.
Additionally, dream interpretation can help individuals navigate challenging situations or make important decisions by providing valuable insights and guidance.
Overall, interpreting dreams offers a unique opportunity to explore the depths of one's psyche and gain a greater understanding of oneself.
Understanding the Subconscious
The study of dreams has shown that the subconscious mind plays a significant role in the formation and content of these nightly experiences, with research indicating that approximately 95% of all dreams are forgotten within minutes of waking up.
Dream interpretation aims to unravel the symbols and understand the underlying meaning of dreams, providing insights into the unconscious desires of individuals.
Dreams can serve as a window into the hidden aspects of one's psyche, revealing repressed emotions, fears, and aspirations that may not be consciously acknowledged.
By analyzing the content and symbolism of dreams, individuals can gain a deeper understanding of their own thoughts, motivations, and conflicts.
This understanding can help individuals make sense of their experiences, resolve inner conflicts, and potentially guide them towards personal growth and self-improvement.
Gaining Insight
Insight into the subconscious mind can be obtained through the analysis of dream content and symbolism. Dreams often contain symbols that represent deeper meanings and emotions. Analyzing these symbols can provide valuable information about one's subconscious desires, fears, and aspirations.
For example, a dream about flying may symbolize a sense of freedom or empowerment, while a dream about falling may represent a fear of failure or loss of control. Recurring dreams, in particular, offer a rich source of insight into the subconscious. These dreams often reflect unresolved issues or recurring patterns in one's life.
By interpreting and understanding the recurring themes and symbols in these dreams, individuals can gain a deeper understanding of themselves and their psychological processes. Dream interpretation thus serves as a powerful tool for self-discovery and personal growth.
Conclusion
In conclusion, the power of dream interpretation lies in its ability to unveil hidden meanings and provide insight into our subconscious.
While there is no definitive correct interpretation, the practice allows us to explore our needs, fears, and aspirations that may otherwise remain hidden.
Dreams serve as a valuable tool for self-improvement and understanding oneself better.
By embracing the art of dream interpretation, we can unlock the secrets of our subconscious and gain a deeper understanding of our inner world.
Sweet dreams and happy interpreting!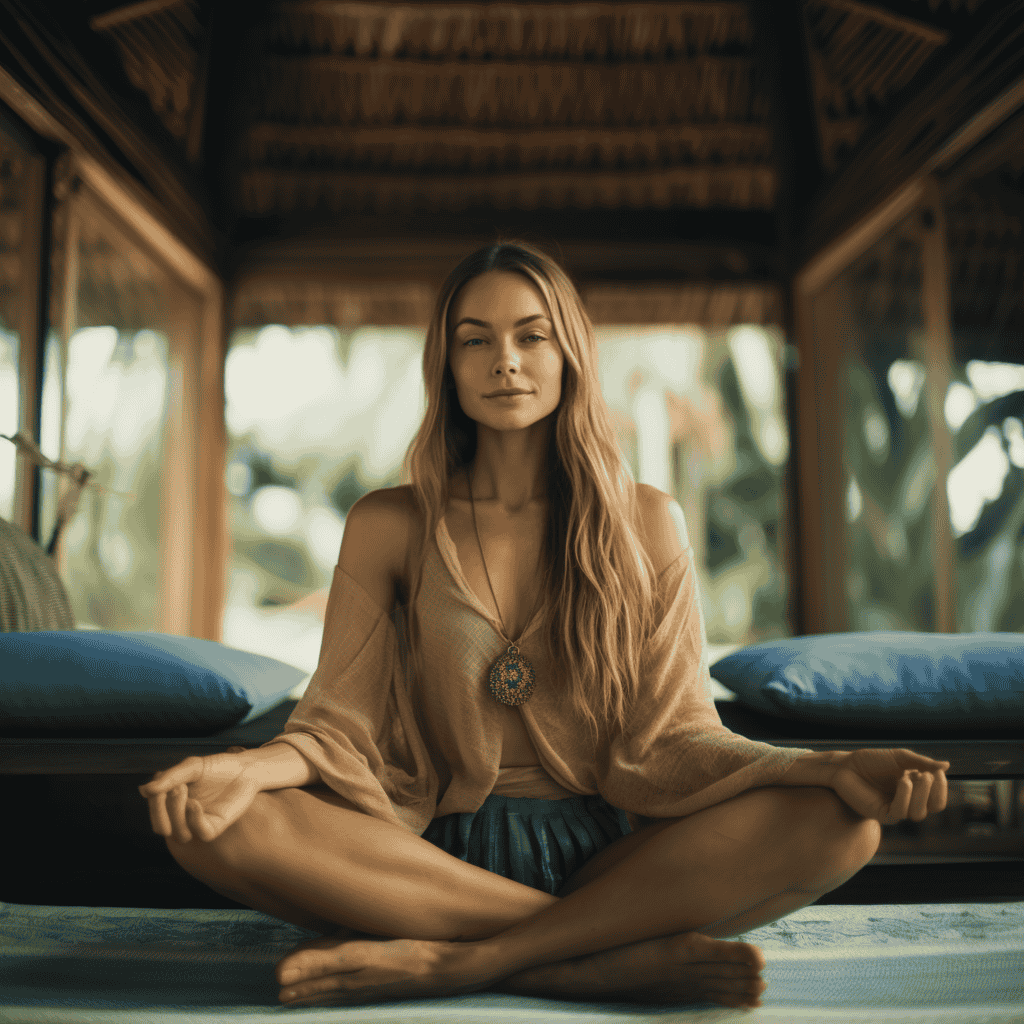 Meet Kiran, the guiding light of wisdom behind the empowering content at OurMindAndBody.com. As a talented and compassionate writer, Kiran weaves words with grace and insight, sharing profound knowledge and practical advice to inspire positive transformations in the lives of readers.
With a background in psychology and a deep-rooted passion for well-being, Kiran brings a unique blend of expertise and empathy to her writing. Her journey into the realm of mindfulness, meditation, and yoga began as a personal quest for self-discovery and healing. Having experienced the profound benefits of these practices firsthand, Kiran is committed to empowering others to embark on their own journeys of self-exploration and growth.