Coincidentally, it seems that whenever we face spiritual battles in life, God always provides us with the strength and guidance we need.
In moments of darkness, it is through the power of His Word that we find solace and protection.
The Bible is filled with powerful verses that equip us for spiritual warfare, reminding us to put on the armor of God, resist the enemy, and find refuge in Him.
These verses offer a source of inspiration and strength, enabling us to stand firm and overcome any attack that comes our way.
Key Takeaways
Seeking God's help and protection is crucial during spiritual attacks.
The Word of God serves as a guiding light in the spiritual battlefield.
Memorizing key passages like Ephesians 6:10-18 and Psalm 91:1-16 provides guidance, strength, and reminders of God's faithfulness.
Holding onto God's promises brings comfort, assurance, and confidence to face spiritual attacks.
What to Seek
When I am under spiritual attack, I need to seek guidance and strength from God by praying, turning to scripture, and seeking His help and protection.
In those moments of darkness and struggle, I find solace in the arms of my Heavenly Father. Through prayer, I pour out my heart and lay my burdens at His feet, knowing that He hears and answers my cries.
His Word becomes my guiding light, providing me with wisdom and direction to navigate through the spiritual battlefield. I cling to verses that remind me of His power and protection, finding comfort in knowing that I am not alone in this fight.
And as I seek God's help and protection, I am reminded of His unfailing love and faithfulness, which strengthen and sustain me in the midst of the battle.
Key Passages
During spiritual attacks, I rely on key passages like Ephesians 6:10-18 and Psalm 91:1-16 to guide me and find refuge in God. These passages remind me of the importance of putting on the full armor of God and seeking His protection. They assure me that God is my stronghold and that I can take refuge under His wings.
To help convey a deeper meaning, here is a table showcasing some key verses for spiritual warfare:
| Key Passages | Message |
| --- | --- |
| Ephesians 6:10-18 | Put on the full armor of God to stand against the enemy |
| Psalm 91:1-16 | Find refuge in God and experience His protection |
| 1 Peter 5:8-9 | Be alert and resist the devil |
| James 4:7 | Submit to God and resist the devil |
| Psalm 91:4 | Take refuge under God's wings |
These passages not only provide guidance and strength, but they also remind us of God's faithfulness and promises of protection. By memorizing these verses, we can easily recall them during spiritual attacks and build a strong foundation for spiritual warfare. Let us find strength in God and trust in His word.
God's Promises
I rely on God's promises to find comfort and assurance during spiritual attacks. In times of struggle and turmoil, it is reassuring to know that God has made specific promises to protect and defend His children. Here are three powerful promises that give me strength and hope:
No weapon formed against me will prevail (Isaiah 54:17). This verse reminds me that no matter what attacks or challenges I may face, God is greater and will ultimately overcome any weapon that is formed against me.

God is faithful as a shield and rampart (Psalm 91:4). When I feel vulnerable and defenseless, I find solace in knowing that God is my shield and protector. He surrounds me with His love and keeps me safe from harm.

Vindication for the servants of the Lord (Psalm 135:14). This promise assures me that God sees and knows the injustices I may face. He promises to bring justice and vindication to His faithful servants.
Knowing and holding onto these promises gives me the confidence to face any spiritual attack. They remind me that I am not alone and that God is always with me, fighting on my behalf.
Frequently Asked Questions
How can prayer help during a spiritual attack?
Prayer is a powerful weapon during a spiritual attack. It connects us to God, who is our source of strength and protection. Through prayer, we can seek guidance, find peace, and experience His presence, knowing that He will fight for us.
Why is it important to resist the devil and submit to God?
Resisting the devil and submitting to God is important because it strengthens our faith, protects us from spiritual attacks, and allows us to experience God's guidance and protection. It's a powerful way to find strength in Him.
How can we effectively put on the full armor of God?
To effectively put on the full armor of God, I must first understand its components: truth, righteousness, peace, faith, salvation, and the Word of God. Daily prayer, studying Scripture, and relying on God's strength are essential for this spiritual battle.
What does it mean that no weapon formed against us will prevail?
"No weapon formed against me will prevail" means that God's protection is always stronger than any attack or harm that may come my way. It gives me hope and confidence in facing spiritual battles.
How can memorizing Bible verses strengthen our faith during spiritual warfare?
Memorizing Bible verses strengthens my faith during spiritual warfare by providing immediate access to God's promises and guidance. It builds a solid foundation, increases my knowledge of His Word, and helps me stand firm against the enemy's attacks.
Conclusion
In conclusion, finding strength in God is essential in spiritual warfare. The Bible provides powerful verses that offer guidance and protection during times of attack. By putting on the armor of God and seeking refuge in Him, believers can stand firm against the enemy.
God promises to be our shield and rampart, protecting us from all evil. One example of this is the story of a woman who faced a difficult battle but found strength and victory by relying on God's Word and prayer.
When we build a solid foundation in God's Word, we can find the strength to overcome any spiritual attack.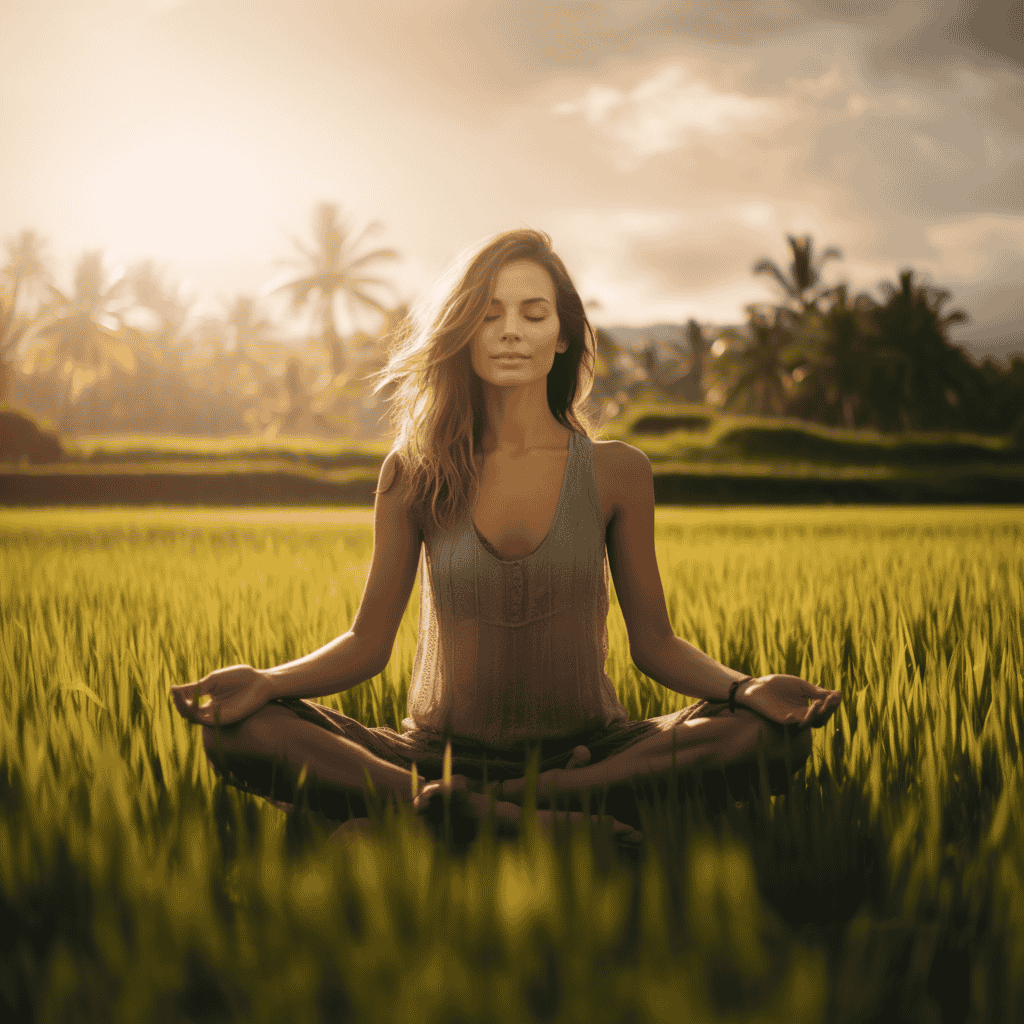 Say hello to Cypress, the soulful wordsmith behind the insightful articles at OurMindAndBody.com. Cypress is a gifted writer who weaves words with grace and precision, using language as a powerful tool to inspire, heal, and uplift the spirits of readers.
With a background in literature and a passion for personal growth, Cypress brings a unique perspective to the world of well-being and spirituality. Having experienced the transformative effects of meditation and yoga firsthand, Cypress is deeply connected to the essence of these practices and their potential to enrich lives.